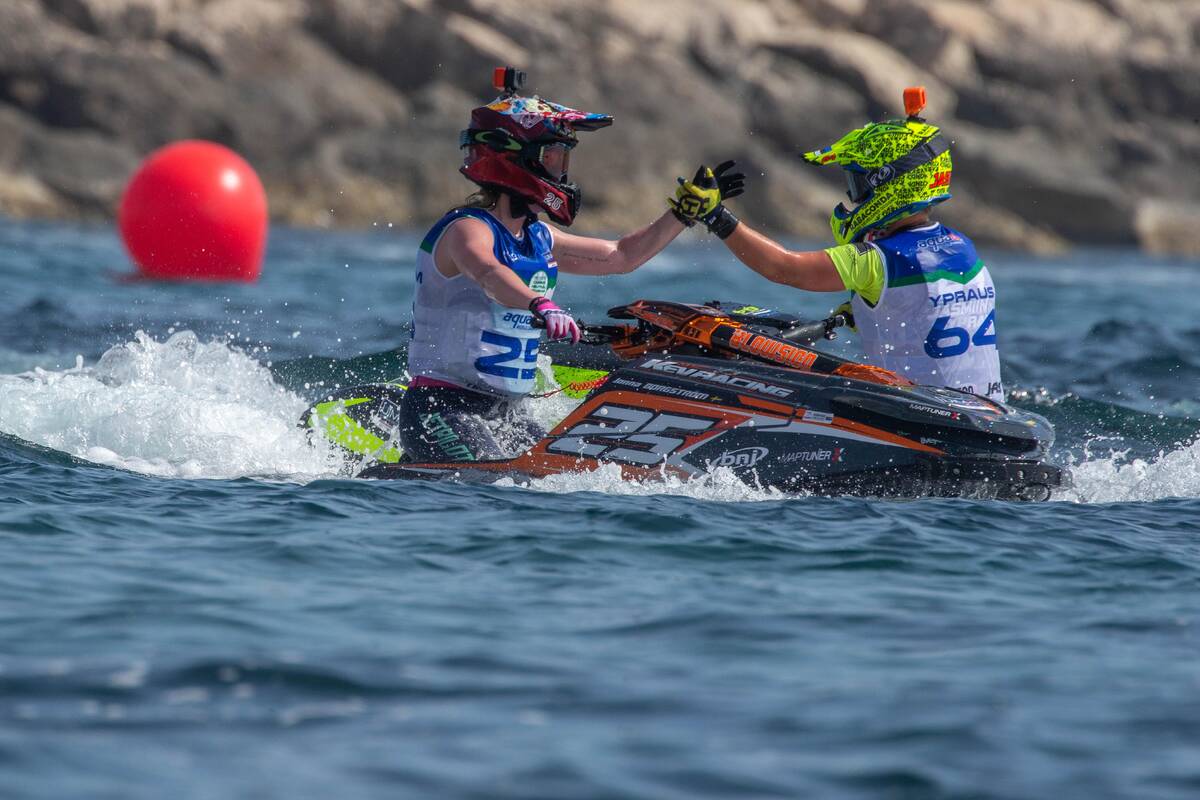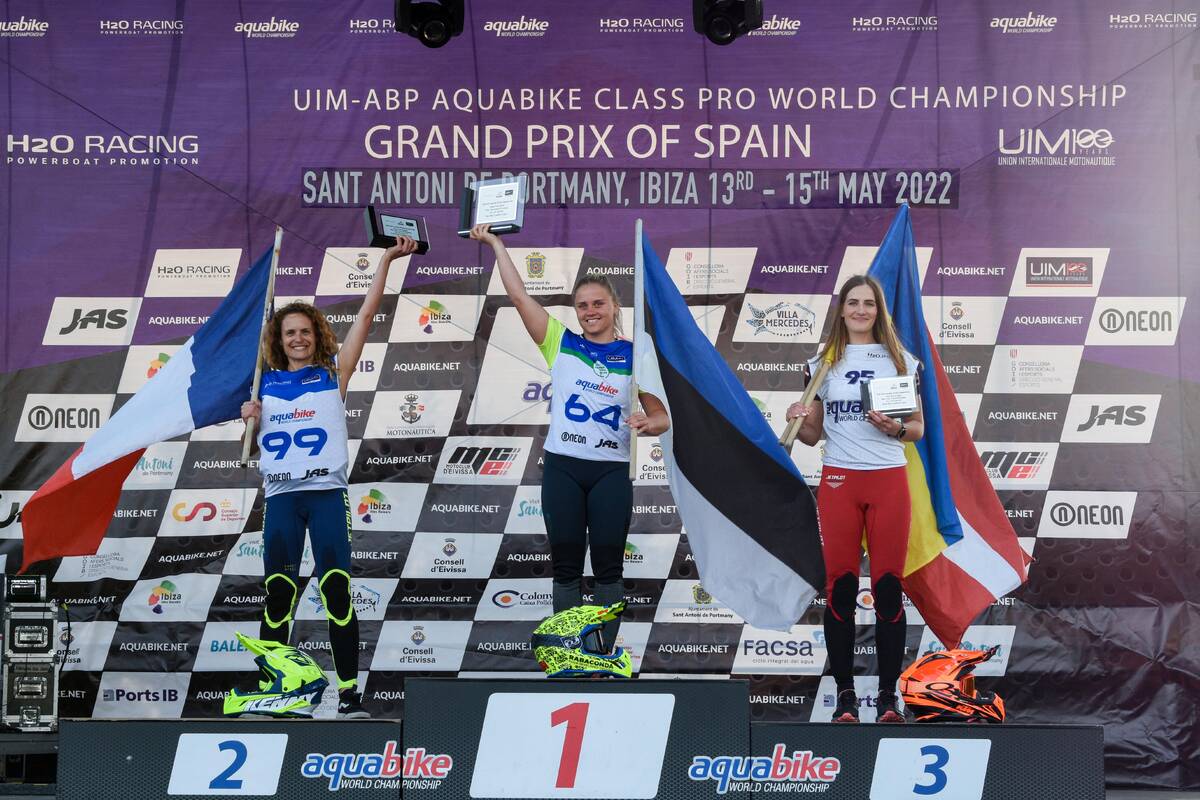 15 May 2022
YPRAUS CELEBRATES GRAND PRIX OF SPAIN TITLE IN SKI LADIES GP1
Sunday, 15 May, Sant Antoni de Portmany-Ibiza (Spain): Jasmiin Ypraus produced an outstanding performance to take her third Moto victory in the UIM-ABP Aquabike World Championship and win the season-opener UIM-ABP Grand Prix of Spain in Sant Antoni de Portmany-Ibiza with a perfect score.
Second place went to France Jessica Chavanne with Lavtia Krista Uzare in the third place of the Grand Prix podium
The estonian rider grabbed the advantage immediately and it was impossible for her collegues to reach her.
In Moto 3 defending world champion Jonna Borgstrom was second with 27.79 from Ypraus and ahead of Krista Uzare.
Former world champion Emma-Nellie Ortendahl was disqualified for invading alternative courses.
For final classifications: https://www.aquabike.net/results