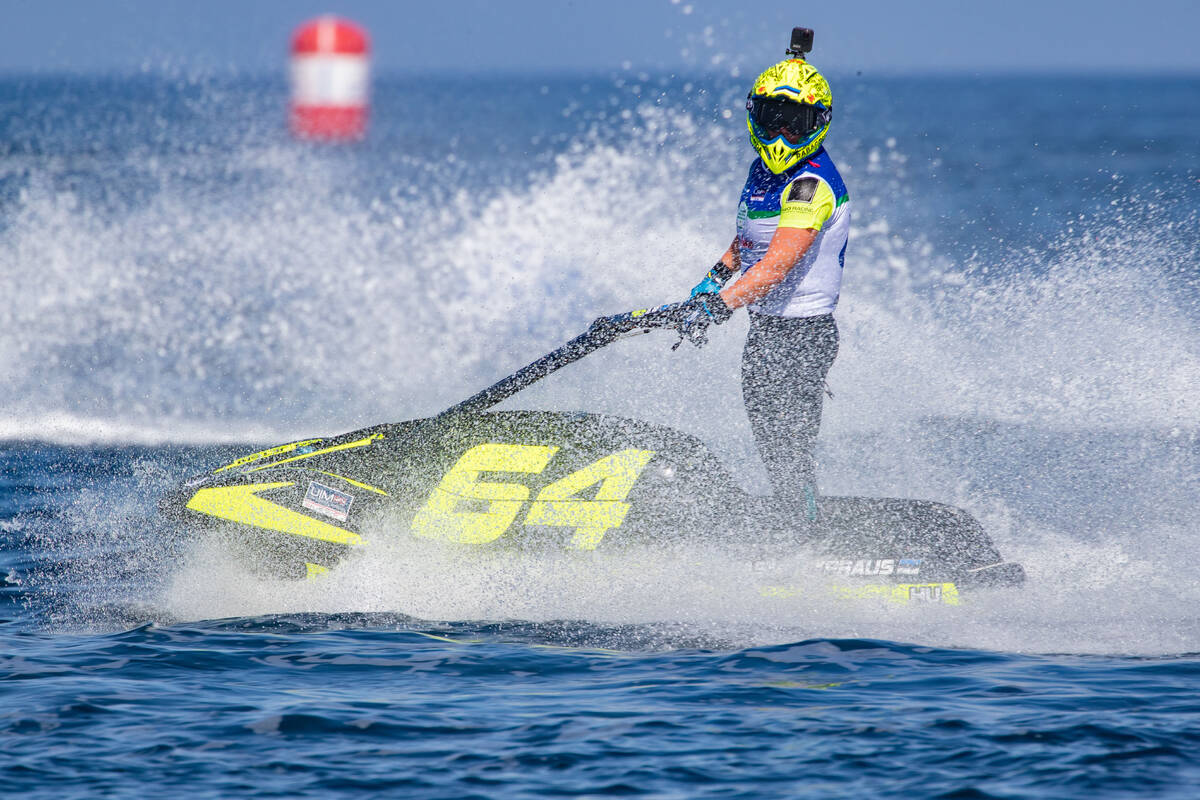 13 May 2022
YPRAUS EASES TO POLE IN QUALIFYING
Friday, 13 May, Sant Antoni de Portmany-Ibiza ( Spain): In Ski Ladies division Jasmiin Ypraus dominated the 11 rider line up in qualifying and will start Moto 1 of the UIM-ABP Aquabike Grand Prix of Spain from pole position.
The Estonian rider eased through the opening 15 minute session going quickest with a 1:55.98 from France's Jessica Chavanne and defending world champion Jonna Borgstrom.
Ypraus wasted no time in Q2 and was the first of the ten to post a time that would see her grab qualifying pole, her 1:54.00 giving her a comfortable 4.95 margin over Jessica Chavanne and 6.53 over Jonna Borgstrom in third position.
In the second 10 minute session Krista Uzare improved hugely from Q1 to go fourth quickest with Lisa Caussin Battaglia and Virginie Morlaes fifth and sixth.
The three times world champion Emma Nellie Ortendahl was forced to withdraw from second session due to technical problems with the batteries of her bike but she is confident to fix the problem for tomorrow's Moto 1.
For full classifications:https://www.aquabike.net/results