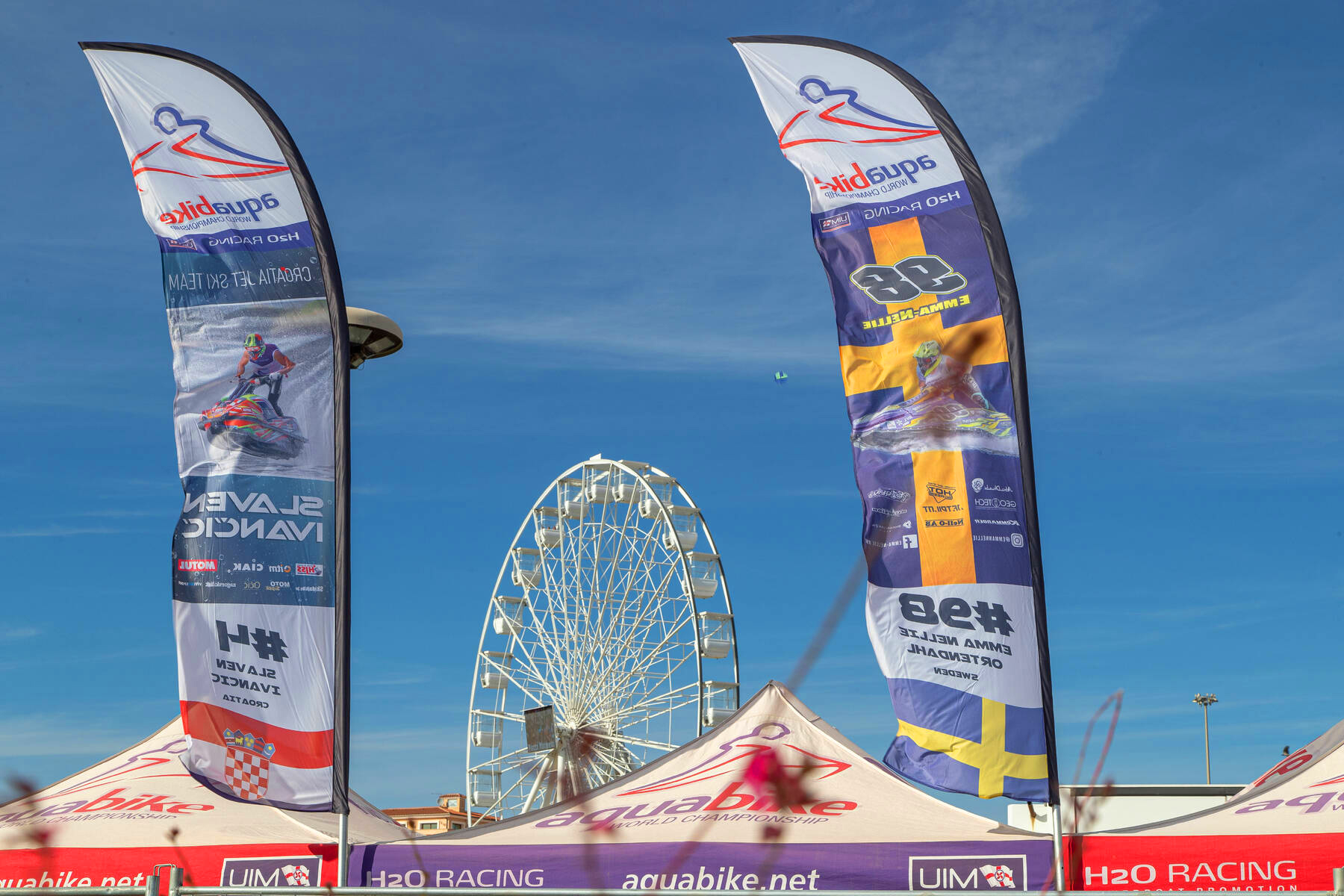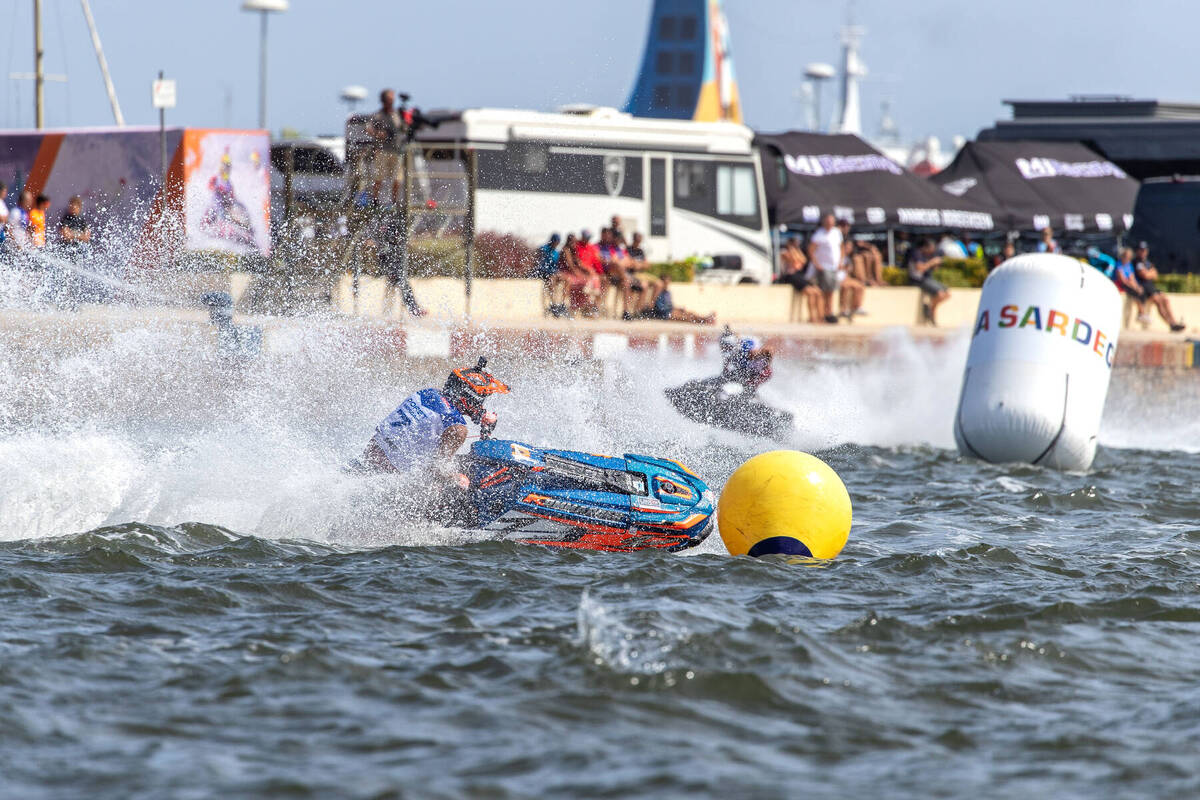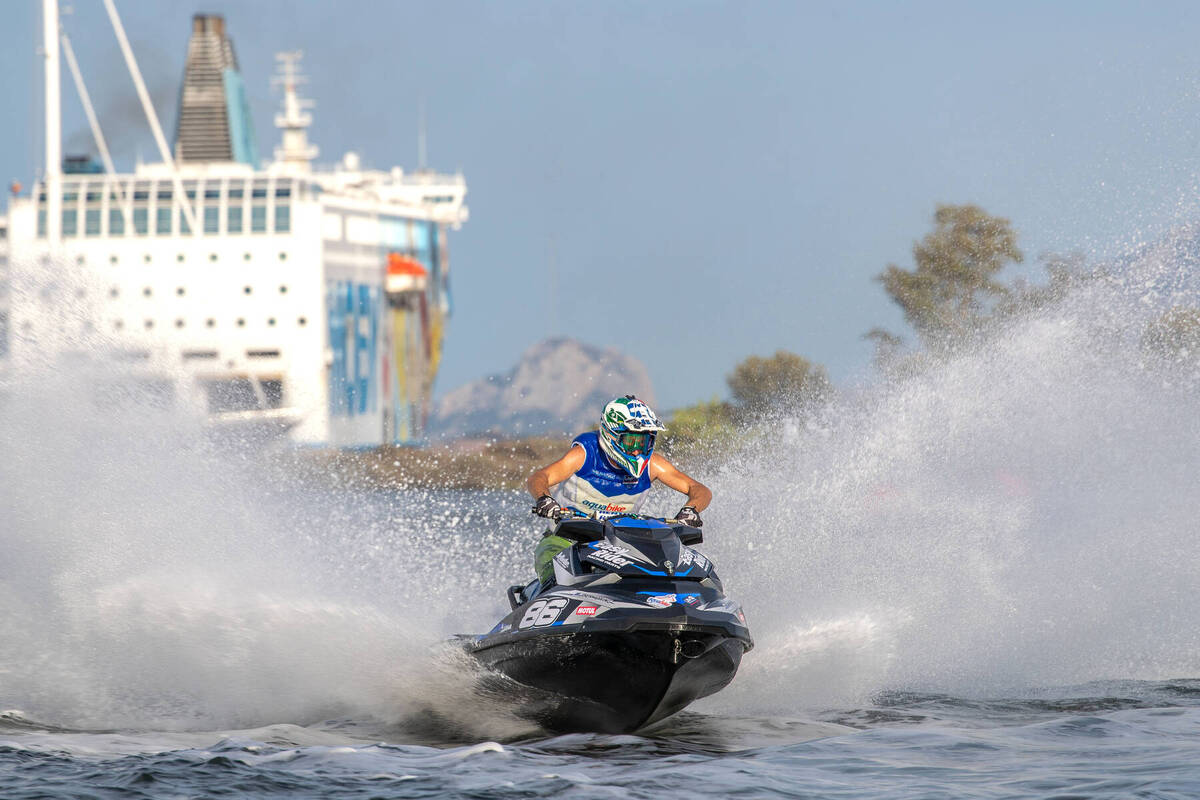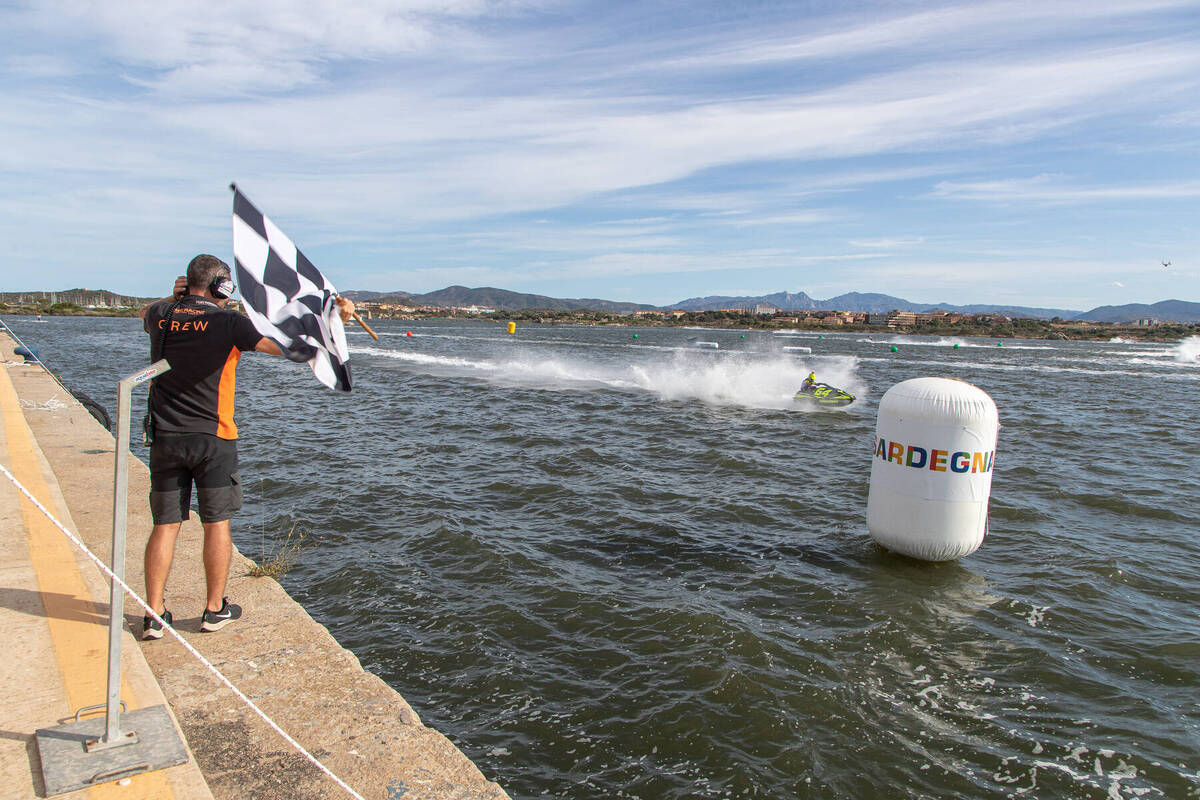 05 May 2023
COUNTDOWN BEGINS TO OLBIA START TO 2023 UIM-ABP AQUABIKE WORLD CHAMPIONSHIP
Friday, May 5: The countdown is now on to the start of the 2023 UIM-ABP Aquabike World Championship, which gets underway in Sardinia – one of the most popular destinations on the world tour - on June 17th-18th.
A season which will also feature several exciting and yet-to-be announced calendar dates later in the year is sure to explode into life in the sheltered Mediterranean waters off the city of Olbia in the northeast of the island. Olbia has a proud tradition of hosting both the UIM F1 H2O and UIM-ABP World Championships.
The city first hosted the second round of the UIM-ABP Aquabike World Championship in 2018 in a three-round series that also visited Gallipoli and Sharjah.
On that occasion, when the race meeting was called the Grand Prix of Mediterranean, the experienced French Jeremy Perez topped the Runabout GP1 standings with a pair of Moto wins. He was pushed hard by Kuwaiti rival Yousef Al-Abdulrazzaq, who finished second in both races. Austria's Kevin Reiterer came out on top in Ski Division GP1, Latvia's Krista Uzare was the leading lady in Ski GP1 and Rashid Al-Mulla prevailed in the spectacular Freestyle discipline.
A four-round series returned to Olbia the following year (2019) and Al-Abdulrazzaq claimed his revenge with a pair of Moto wins and maximum points in Runabout GP1. Denmark's Marcus Jorgensen ran the Kuwaiti a close second.
Reiterer claimed two firsts and a second to head the points in Ski Division GP1 and Sweden's Emma-Nellie Ortendahl secured a clean sweep of three Moto successes in Ski Ladies GP1. Al-Mulla was again the dominant force in Freestyle.
Covid-19 travel restrictions put paid to any racing in Olbia in 2020 but the series returned to the city for the Regione-Sardegna- Grand Prix of Italy in mid-September 2021.
Perez narrowly beat Swede Samuel Johansson to Runabout GP1 honours, while Reiterer managed a clean sweep of all three Ski Division GP1 Motos on his way to a nine-point victory over Spaniard Nacho Armillas. Two wins and a second place earned Jonna Borgström the bragging rights in Ski Ladies GP1, while Al-Mulla won his third successive Freestyle title in Olbia.
The city hosted the third and final round of the 2022 series in mid-September and François Medori topped the Runabout GP1 standings with a third and a second place. Individual Moto wins fell to Al-Abdulrazzaq and Poland's Andrzej Wisniewski. Frenchman Valentin Dardillat topped the Ski Division GP1 rankings, Estonian Jasmiin Ypraus headed Ski Ladies GP1 and Al-Mulla made it four wins in a row in Freestyle, the Emirati narrowly beating world number one Roberto Mariani.
Last September's event also saw Gonçalo Rodrigues (Ski Division GP2 and GP3), Mattias Siimann (Runabout GP2), Davide Pontecorvo (Runabout GP4), Naomi Benini (Runabout GP4 Ladies) and Mattias Reinass (Ski Division GP4) prevail in the minor categories.
A new group of racers will be bidding for glory in the various aquabike racing disciplines when the 2023 UIM-ABP Aquabike World Championship gets off to a glorious start in Olbia in six weeks' time.