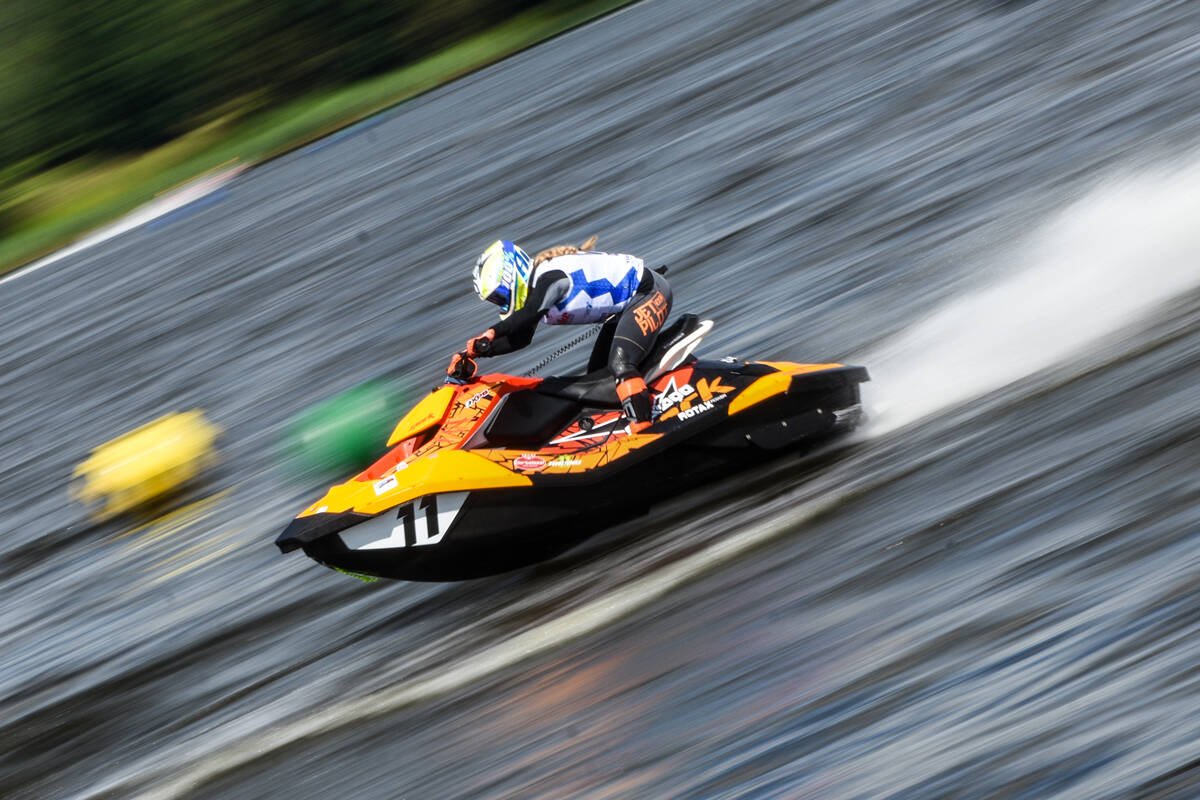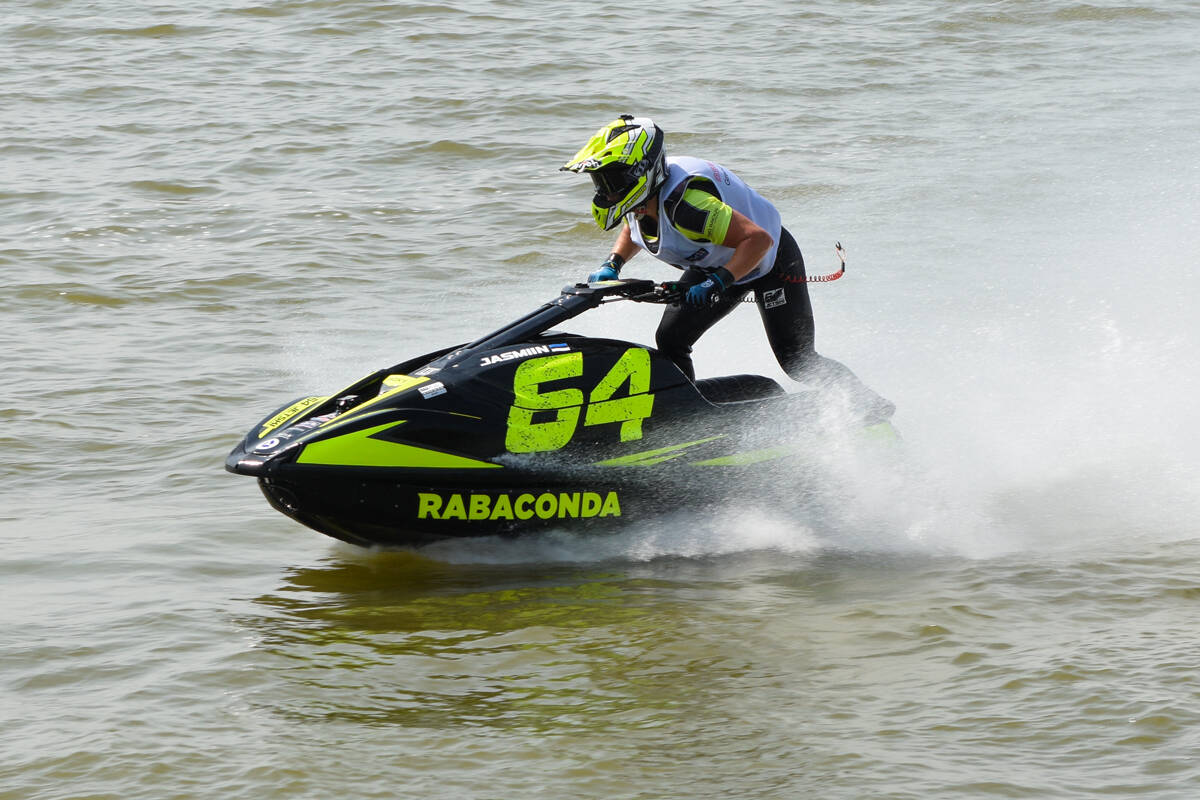 08 July 2023
DRYJAKOVA, GUIDI AND YPRAUS AMONG MOTO 1 WINNERS IN LITHUANIA ON SATURDAY
Saturday, July 8: The remaining eight opening Motos were completed at the Grand Prix of Lithuania, round two of the 2023 UIM-ABP Aquabike European Continental Championship, in Kupiškis on Saturday morning.
Nikola Dryjakova used her pole position start to win the Runabout GP4 Ladies opener by 11.16 seconds. The Czech racer took full advantage of the fact that closest challenger Amanda Karasek of Hungary was docked two laps for cutting the course and that penalty demoted her to ninth of the 10 finishers. Annemarie Randla headed an Estonian 2-3-4 with Ester Rosin and Katrin Nilbe following in her wake. Montenegro's Volia Dzikovich failed to finish the race.
Mio Petrovic and Ander-Hubert Lauri won their respective Ski Junior GP3.2 and 3.3 heats, with the latter finishing 9.75 seconds ahead of Frederic Frandsen of Denmark in GP3.3. Lajos Komonyi came home in third place.
Seven youngsters started the Runabout GP4 Junior World Championship race and Arti Mölter called upon all his experience to win the heat by 5.05 seconds from local rider Dovydas Kutra. Grantas Gurksnys was third but pole sitter Volodymyr Kaliuznyi of Ukraine finished down in fifth behind Karl Keskula.
Qualifying down the field failed to prevent Andrea Guidi from storming through to win the first Ski Division GP2 Moto. The Italian finished 2.64 seconds in front of Marlon Tiik of Estonia with Hungarian racer Csongor Jászai rounding off the podium places. Finland's Olin Jerry was fourth.
Championship-leading Marcin Senda won the first of the Runabout GP2 Motos. The Pole passed the chequered flag 6.97 seconds in front of Latvian rider Ricards Fukss, with Egidijus Kirilevicius coming home in third for the host nation and Germany's Justin Patzner finishing fourth.
Ski Division GP1 and GP1 Ladies contenders shared the same heat and victories fell to Axel Courtois and Jasmin Ypraus, who had both started the race behind their rivals Oliver Koch Hansen and Jessica Chavanne. Courtois was well clear of second-placed Andrea Guidi after Koch Hansen slipped to 11th after being docked two laps for cutting the course. Chavanne, Virginie Morlaes and Joana Graca were second, third and fourth in the Ladies race.
The last of the morning's races was the Runabout GP2 Moto that attracted nine starters. Gyorgy Kasza of Hungary romped to a comfortable win over Czech Martin Doulik with Pole Andrzej Wisniewski a lap behind in third place. Local racer Arnoldas Plunge was disqualified for a course violation.