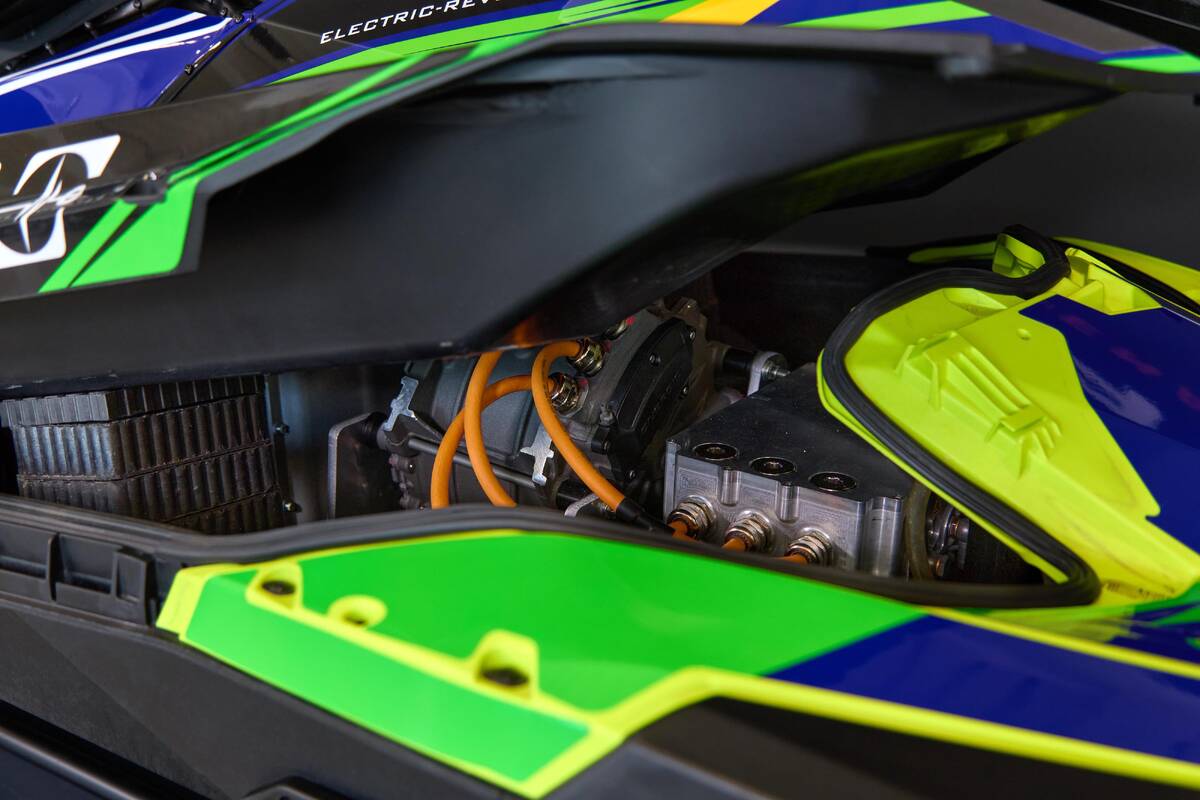 14 June 2023
ELECTRIC JET-SKI PROTOTYPE TO BE UNVEILED AT OLBIA IN SARDINIA
Wednesday, June 14 – Olbia (Italy): A prototype, ground-breaking electric-powered jet-ski will be unveiled on Friday in Olbia, Italy, before the start of the Regione Sardegna Grand Prix of Italy, the opening round of the UIM-ABP Aquabike World Championship.

Through its subsidiary Be-Charge, Plenitude (Eni) has signed an agreement with Energica Inside to develop this cutting-edge new nautical project in tandem with applying electrical mobility to the nautical sector via the installation of charging stations in Italian ports.

The cooperation between the two companies has also led to the development of this electrically-operated Runabout aquabike, which features technology developed by Energica Inside and collaboration with Electric Revolution, a start-up created by Roberto Minnucci and Italy's Roberto Mariani, the world's number one Freestyle competitor and defending UIM-ABP European Continental champion. The prototype will be demonstrated by Mariani himself on Friday.

Raimondo di San Germano, Aquabike Promotion's general manager, said: "We are fully supportive of this exciting project. We are always open to new innovation, new technologies and ideas, particularly if there is a long-term vision to support the environment, as has been the case with some of our other projects, like Treedom and Gorillas in the Forest."

"We have transferred the technology of our road bikes into this project that has thrilled us from the beginning. The powertrain, with appropriate modifications, comes from our bikes with power up to 107kW and a battery pack of 21.5kwh. It was not easy but we took up the challenge and we cannot wait to see it soon on the race tracks," said Giampiero Testoni, CTO Energica Motor Company.