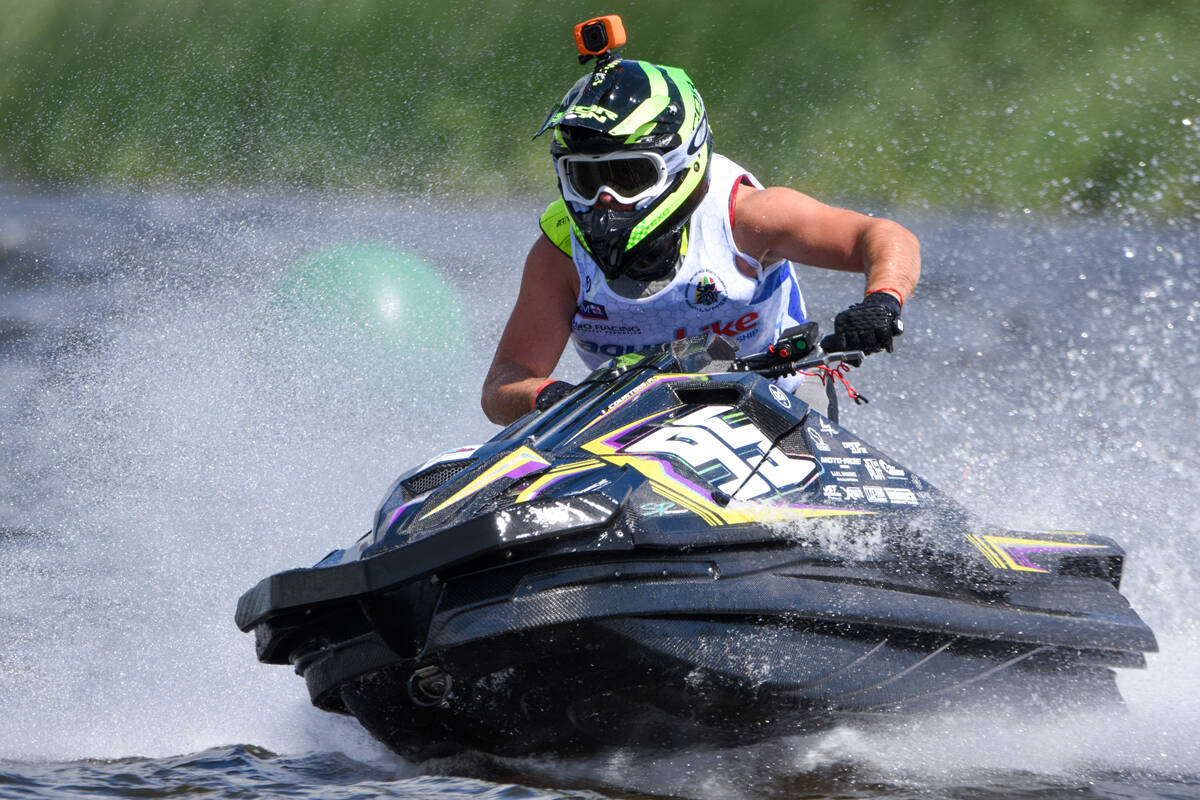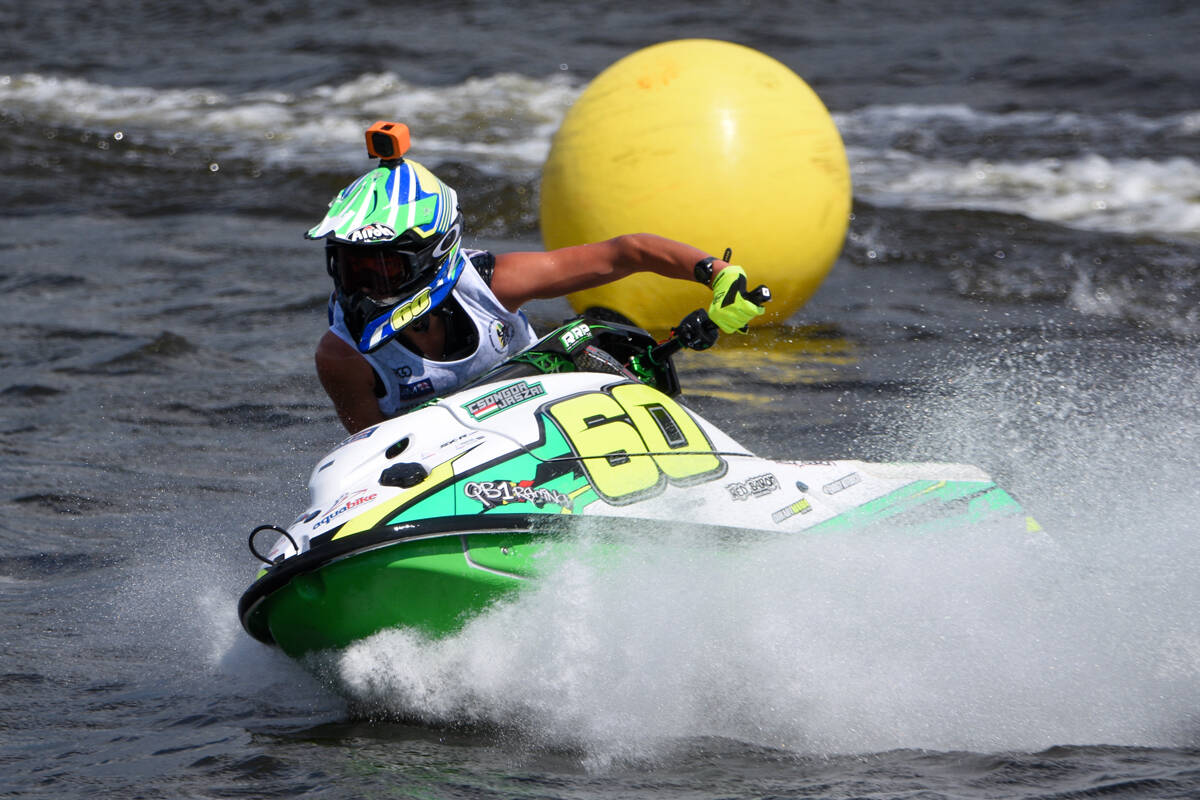 09 July 2023
EUROPEAN CHAMPIONSHIP TITLES FOR COURTOIS AND JÁSZAI AT GRAND PRIX OF LITHUANIA
Sunday, July 9: Axel Courtois and Csongor Jászai claimed European Championship titles in their Ski Division GP1 and GP3 categories on a morning where Jessica Chavanne and Gyorgy Kasza took giant steps towards confirming their crowns at the Grand Prix of Lithuania in Kupiškis on Sunday.
Ricards Fukss of Latvia was the surprise winner of the second of the second of the Runabout GP2 Motos. The Seadoo rider passed the chequered flag 57.05 seconds ahead of Marcin Senda of Poland after 10 laps of racing. Italian Michele Marras rounded off the podium places with local rider Egidijus Ignatavicius and Portugal's Fabio Costa finishing fourth and fifth. Arnas Jakucionis was disqualified for a course violation. The result means that Fukss and Senda are tied on 47 points with one Moto to run. Germany's Justin Patzner is third, 14 points adrift.
Ski Division GP1 and GP1 Ladies contenders again shared the same heat and Oliver Koch Hansen got the better of his adversary Axel Courtois to win the GP1 race by 11.97 seconds with Andrea Guidi coming home in third. Jessica Chavanne came out on top in her duel with Jasmin Ypraus for Ladies glory with Virginie Morlaes finishing third and Joana Graca coming home in fourth, despite being docked a lap for ignoring race signals.
The result has set up the prospect of a thrilling showdown for the European Championship title with Chavanne now leading Ypraus by just three points heading into Moto 3. Courtois's second position means the Pro Force rider leads the GP1 category by 26 points from Guidi and cannot be caught in Moto 3.
Gyorgy Kasza of Hungary continued his run of impressive form to win the second of the Runabout GP1 Motos. He finished the 13-lap tussle 12.62 seconds in front of Pole Andrzej Wisniewski with Czech Martin Doulik in third. Mattias Siimann was a non-finisher and Arnoldas Plunge was docked a lap for missing a buoy and finished eighth. Kasza now leads Wisniewski by eight points in the battle for Grand Prix honours in Lithuania and has a 16-point cushion over Martin Doulik Junior in the fight for the European Championship.
Csongor Jászai of Hungary took a clean sweep of all three Moto victories in Ski GP3. He finished the third race 47.43 seconds ahead of Portugal's Manuel Leite with Csaba Süli, Marten Tiik and Martim Marques rounding off the top five. Jászai duly sealed victory in Lithuania with a perfect score of 75 points and Leite pipped Csaba to second place. Jászai also secured the European Championship crown by 35 points with Leite and Süli finishing second and third.