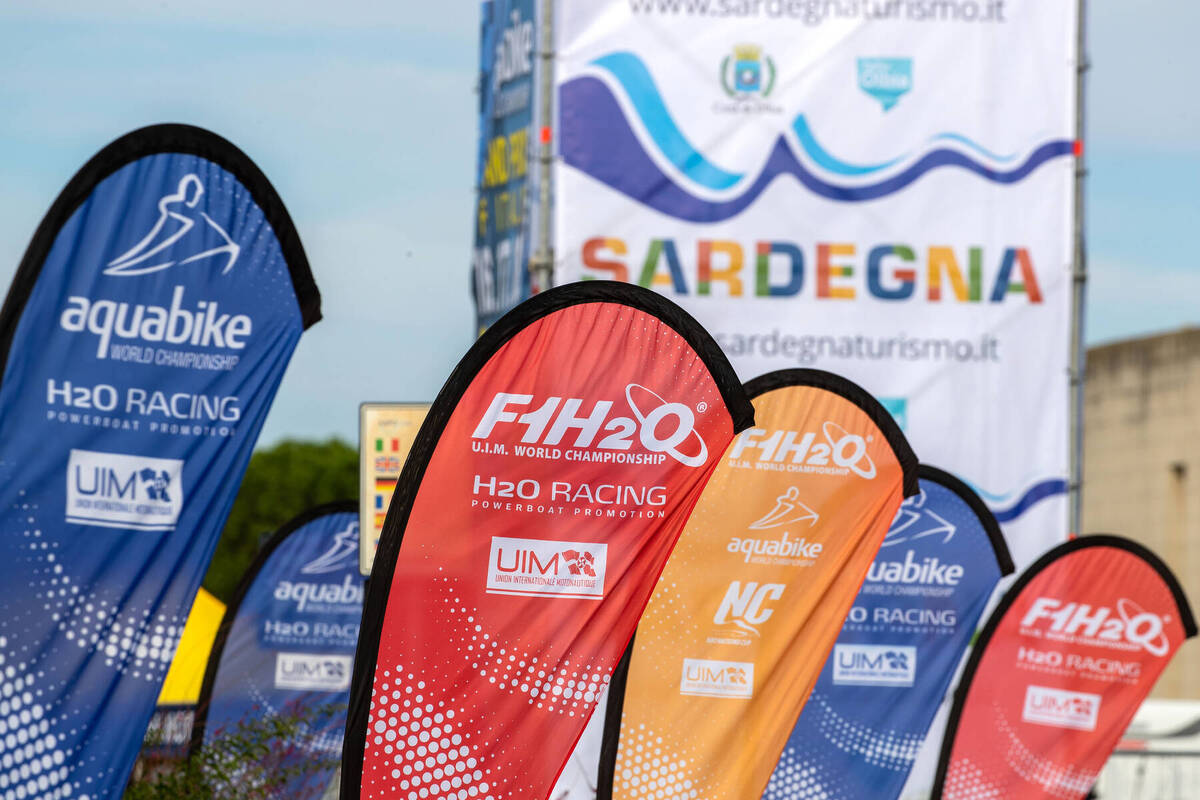 15 June 2023
FINAL LISTS CONFIRMED FOR THIS WEEKEND'S UIM-ABP AQUABIKE OPENER IN SARDINIA
Thursday, June 15: Aquabike Promotion has published the final entry list after official registration and 133 entrants will compete across the various categories in this weekend's opening round of the 2023 UIM-ABP Aquabike World Championship in Olbia.
A selection of the riders from 24 nations will be able to take part in free practice and pole position heats on Friday, followed by the first of the Motos for Ski Division GP3 and GP4 contenders in the late afternoon.
Twenty-four racers will compete in the Ski Division GP1 category, a dozen in Ski Division GP2, 13 in Ski Division GP3, four in Ski Division GP4 and 11 in Ski Division GP1 Ladies. In addition, five competitors are registered for the spectacular Freestyle category, along with 24 in the flagship Runabout GP1 section, 14 in Runabout GP2, 11 in Runabout GP4 Ladies and a further 15 in Runabout GP4.
Two Motos will take centre stage on Saturday, with the Runabout GP1 racers carrying out free practice and just one heat. Racing concludes on Sunday with free practice, a third Moto for eight of the race categories and a second heat for Runabout GP1 and Freestyle entrants.
Sardinian officials have also laid on local entertainment and are organising a sports day – 'Sport Inside' - to promote the aquabiking near the paddock in Molo Brin. Younger people will be able to participate in a number of sporting disciplines running in tandem with the aquabike timetable on Friday.