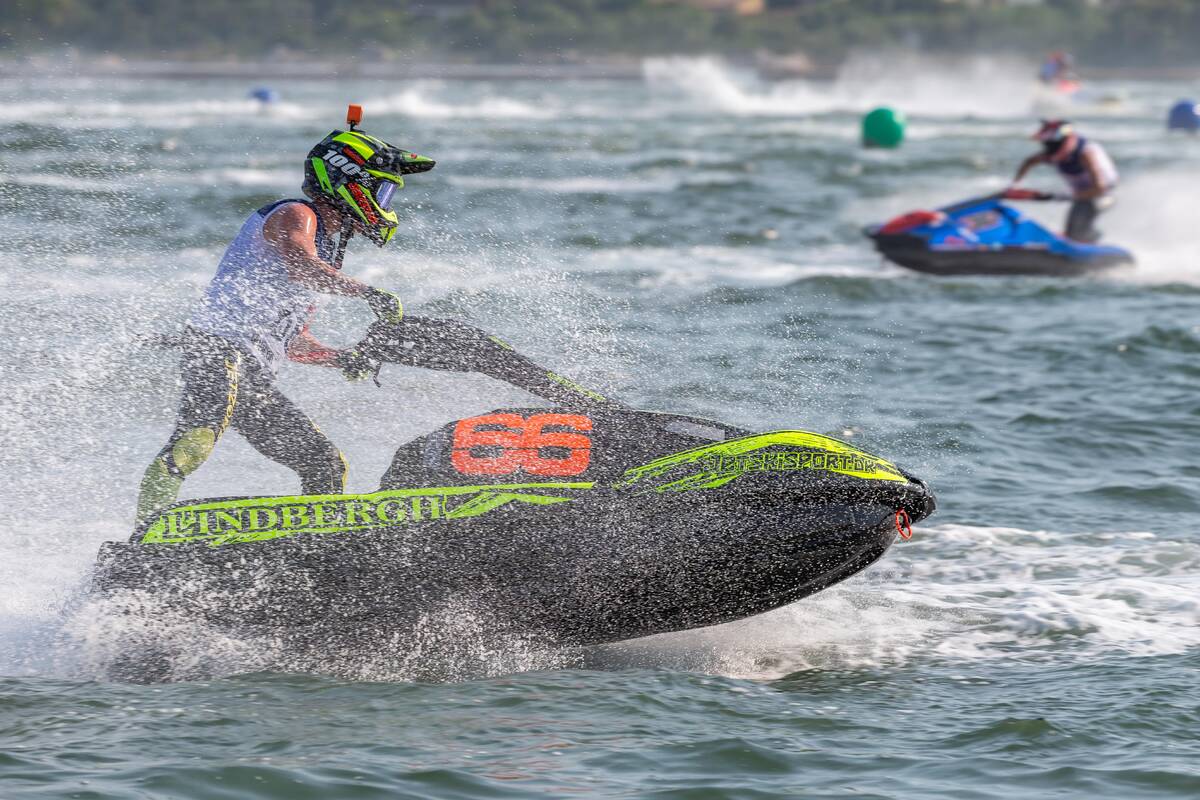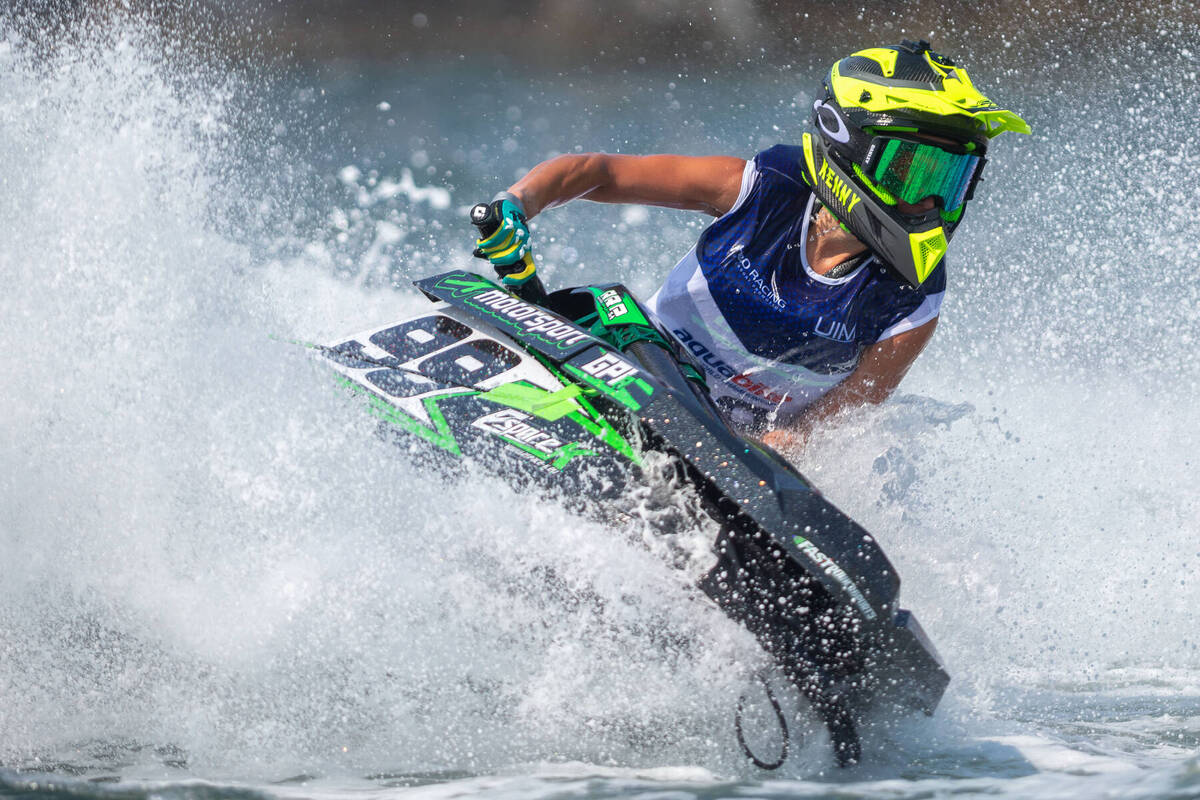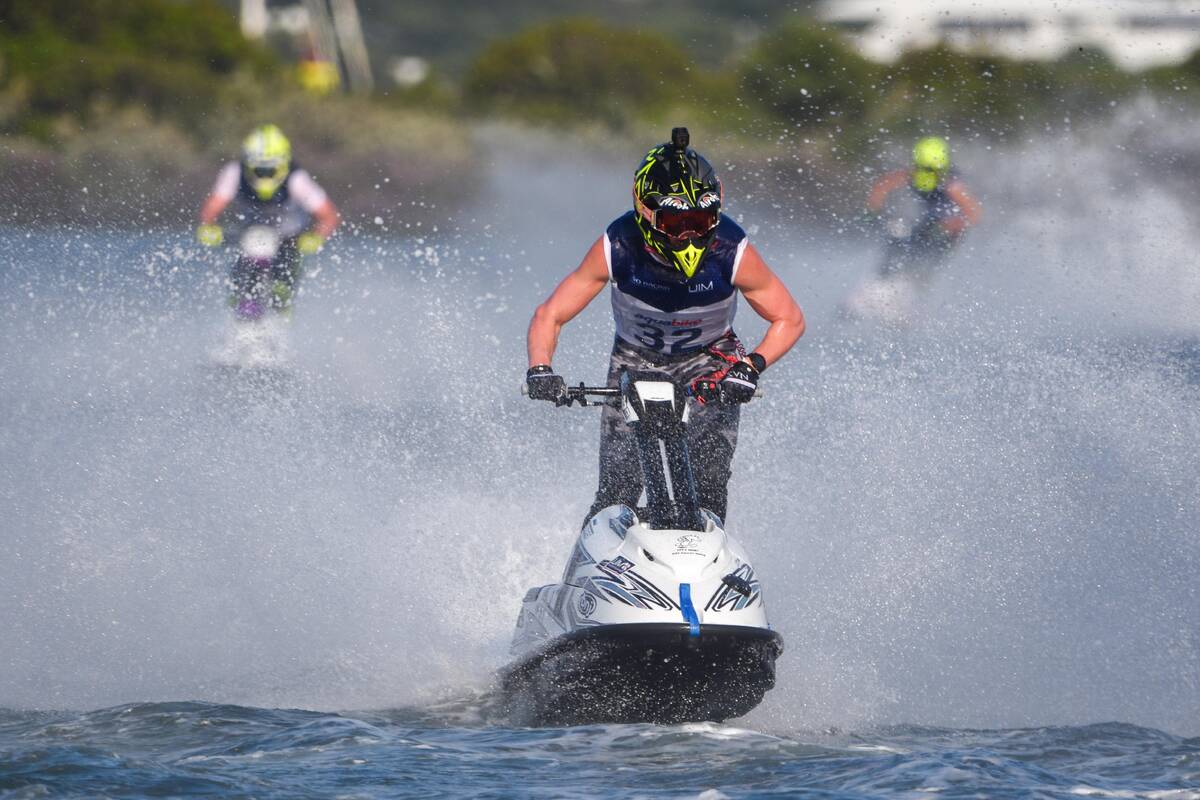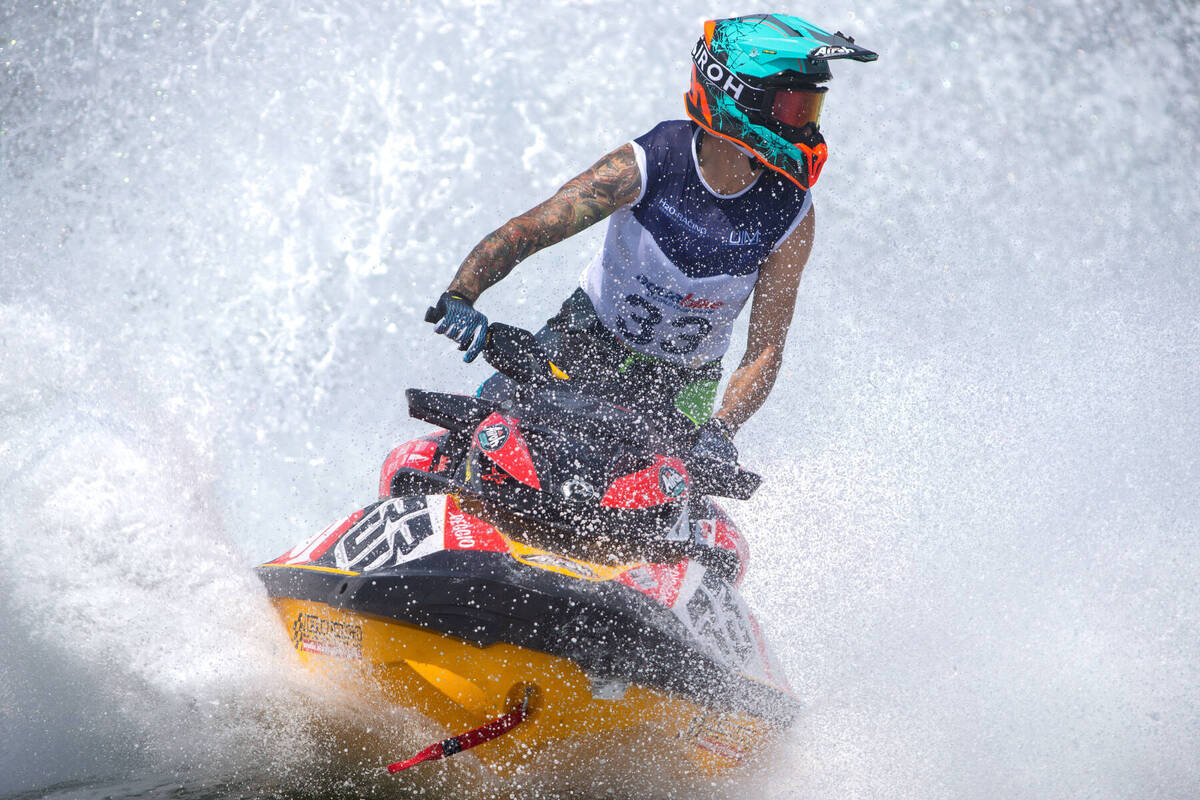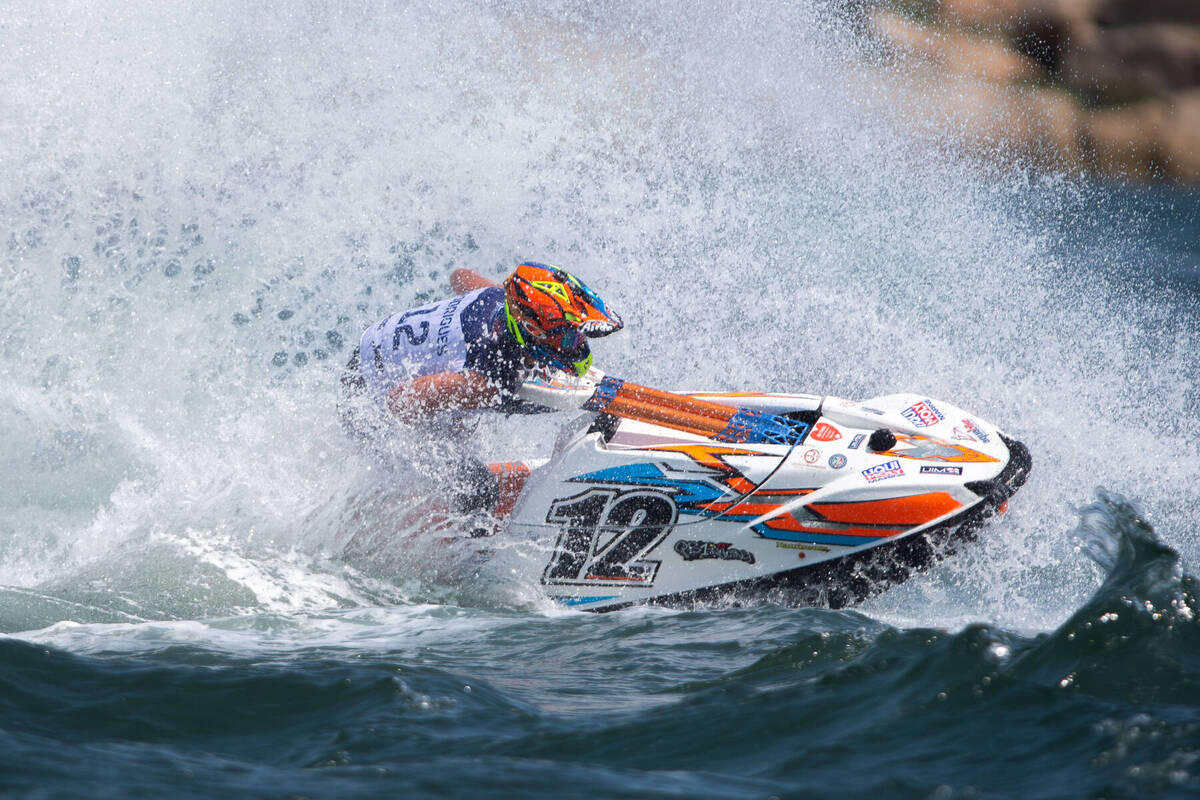 18 June 2023
GRAND PRIX WINS FOR REINAAS, RODRIGUES, PRATS PALAU, MUCHEMBLED, REGGIANI, CHAVANNE AND KOCH HANSEN AFTER MOTO 3 HEATS IN SARDINIA
Sunday, June 18: Estonians Mattias Reinaas and Mattias Siimann, Portugal's Gonçalo Oliveira Rodrigues, Czech Petr Dryjak, French girls Clara Muchembled and Jessica Chavanne and Dane Oliver Koch Hansen won their respective Moto3 heats at the Regione Sardegna Grand Prix of Italy on Sunday afternoon.
Reinaas, Rodrigues, Alejandro Prats Palau, Muchembled, Manuel Reggiani, Chavanne and Koch Hansen claimed Regione Sardegna Grand Prix of Italy victories in their various race categories.
Ski Division GP3 success for Reinaas
Mattias Reinaas and Jayden Richardson headed into their third Ski Division GP3 Moto tied on 45 points apiece with Csongor Jászai a single point adrift. It was all to play for at the start of the afternoon's session of racing but Reinaas made the better start of the 13 racers to head Richardson, Alexandre Bourgeois and Jászai through the first few laps.
The Estonian held on to secure a second Moto success of the weekend by two seconds and take an early lead in the World Championship. Richardson followed up his Moto1 win with second place and Bourgeois rounded off the podium finishers. Manuel Leite retired after three laps.
Hatrick of Moto wins for Rodrigues in Ski Division GP4
Gonçalo Oliveira Rodrigues had won the first two Motos in Ski Division GP4 and the Ponta Delgada rider headed into the last of the Motos with a six-point cushion over Italian rival Lino Brusadin. There was no stopping the Portuguese and he confirmed a clean sweep of three Moto wins to storm clear of runner-up Brusadin in the rankings. Juri Tiozzo Celi and Francesco Mancini came home in third and fourth.
Ibiza' Spaniard Prats Palau wins Runabout GP4 Grand Prix
With two wins under his belt, Ibiza-based Alejandro Prats Palau headed Petr Dryjak by six points in the Runabout GP4 category. Fifteen riders took part in Moto3 and Dryjak made the best start to head from Prats Palau, Juan Carlos Palau and Henry Kiisa.
Both Antonio and Davide Pontecorvo displaced Kiisa as the race progressed but Dryjak held on to claim the Moto win by 4.91 seconds and Prats Palau secured the overall Grand Prix victory with second place. Juan Carlos Palau missed out on third in the points' standings to Davide Pontecorvo by losing vital seconds on the final lap. Antonio Pontecorvo finished third in the heat.
Muchembled takes clean sweep in Runabout GP4 Ladies
Back-to-back Moto wins had given 23-year-old Clara Muchembled an eight-point lead over Arianna Urlo in the Runabout GP4 Ladies section heading into the final Moto. Naomi Benini suffered steering damage on the original start after a collision with Urlo and, after a slight delay while race officials looked closer at the incident, the race was restarted with Nikola Dryjakova heading Muchembled and Michelle Dimov after Urlo was forced to take a stop and go penalty after the incident that ruined Benini's realistic Moto challenge.
Dryjakova spun out with less than two minutes to run but managed to stay ahead of a charging Muchembled to take the white flag. But her French rival slipped through on the home straight on the penultimate lap to secure her third Moto win and the outright Grand Prix, with Dimov coming home in third behind Dryjakova in increasingly windy conditions.
Rodrigues stuns Reinaas to win Ski Division GP2 title
After winning the first two heats on Saturday, Mattias Reinaas headed a tying Andrea Guidi and Rodriques by eight points in Ski Division GP2 at the start of Moto3. A dozen riders lined up for the race and Matteo Benini lost vital seconds with a mistake on the opening lap and slipped to sixth behind leader Reinaas, Rodrigues, Guidi, Matteo Valente and Marlon Tiik. Benini overhauled Tiik to snatch fifth on lap two and Valente slipped behind Benini and Tiik and into sixth when he was forced to take the penalty buoy.
Technical issues deprived Reinaas of a third successive Moto win, as Rodrigues and Guidi stormed through to take first and second places with the Estonian slipping to third. He continued to struggle with a slowing aquabike and slipped behind Tiik and several other rivals to finish 12th, his demise gifting the Grand Prix win to Rodrigues and handing Benini the final place on the podium behind Guidi.
Reggiani confirms Runabout GP2 GP win; Moto3 success for Siimann
Poland's Marcin Senda and Italian rival Manuel Reggiani were tied on 47 points heading into the Moto3 Runabout GP2 showdown. Pierpaolo Terreo was seven points adrift in third. Reggiani made a strong start and led Linus Lindberg, Mattias Siimann, Terreo and Senda through lap one. With 14 riders on the course, Terreo was forced to take a penalty and slipped to sixth behind Ruben Riquelme with Siimann and Senda climbing to third and fourth.
Lindberg picked up a penalty and handed second place to Siimann with eight minutes of the race to run. The Estonian began to close in on the leading Reggiani and he passed the Italian on a tight left-hand buoy to snatch the lead. Siimann held on to claim the Moto win, Reggiani did enough to seal the Grand Prix win and Senda and Terreo finished the race weekend in second and third.
Chavanne earns Ski Division GP1 Ladies title
Defending World Champion Jasmiin Ypraus and Jessica Chavanne headed into their Ski Division GP1 Ladies Moto3 showdown tied on 45 points, with Estelle Poret a single point behind and Emma-Nellie Ortendahl well-placed in fourth to make a late challenge for the podium. Chavanne made a superb start to lead from Poret and Ypraus.
The French girl managed to stay out in front on her new Fast Powersports jetski to reach the chequered flag ??? seconds clear of Poret to seal the Grand Prix title. Poret duly pipped Ypraus to second place in the overall standings and Ortendahl came home in fourth.
Chavanne said: "I am really happy, it was really hard and really wavey. I did it…wow! It was so close. We had really good battles and I made it to the finish."
Koch Hansen seals Ski Division GP1 title with Moto3 win
One point separated Anders Keller, Mickael Poret, Nacho Armillas and Oliver Koch Hansen before a titanic four-way Ski Division GP1 showdown for the Grand Prix win. Twenty-year-old student Koch Hansen and Poret made the best starts to move ahead of Keller and Armillas in the winner-takes-all 17-minute tussle that involved 20 of the 24 entrants.
Keller and Armillas began to apply the pressure on Poret in the battle for second place but the Frenchman was able to hold them off before Armillas dropped back slightly behind Keller. Koch Hansen held on to seal the GP win by 3.02 seconds, with Poret finishing second and Keller surviving a late scare when he missed a buoy to secure third at the expense of a frustrated Armillas. Axel Courtois finished a distant fifth.
Koch Hansen said: "It was hard this time. There was more wind and waves were in the harbour. But I made it!"