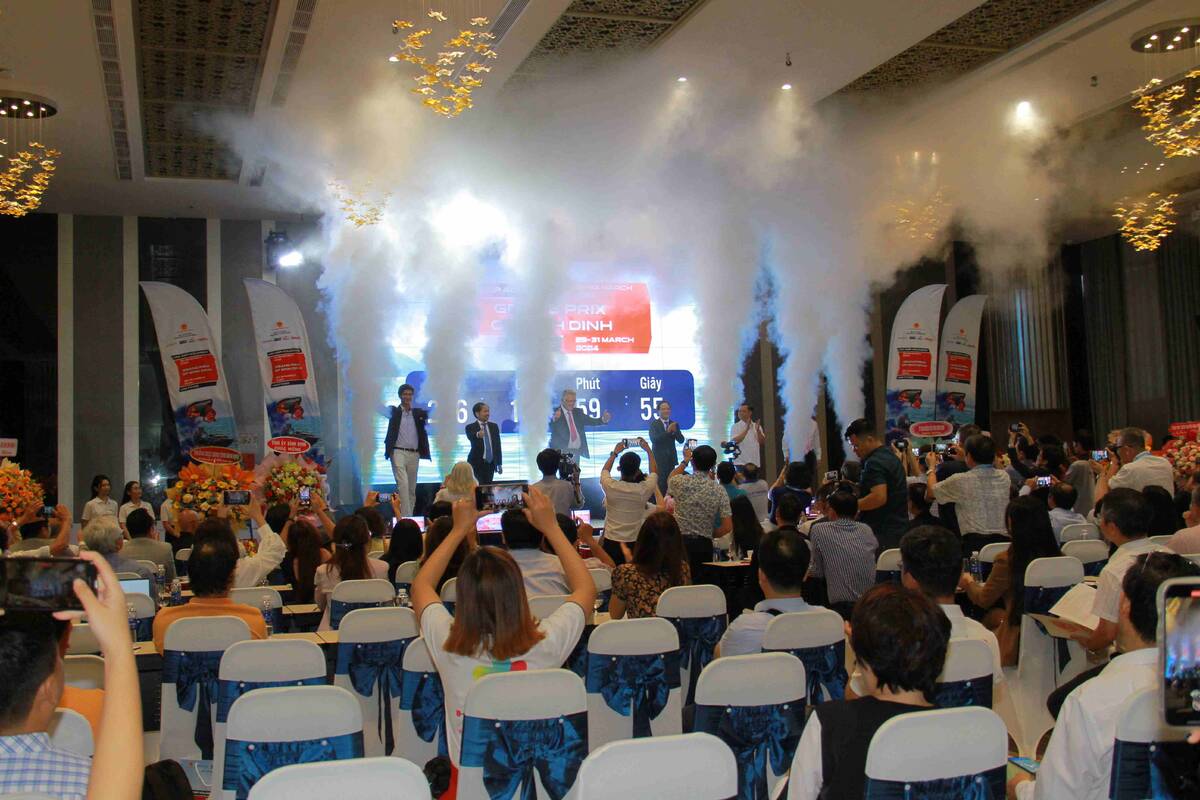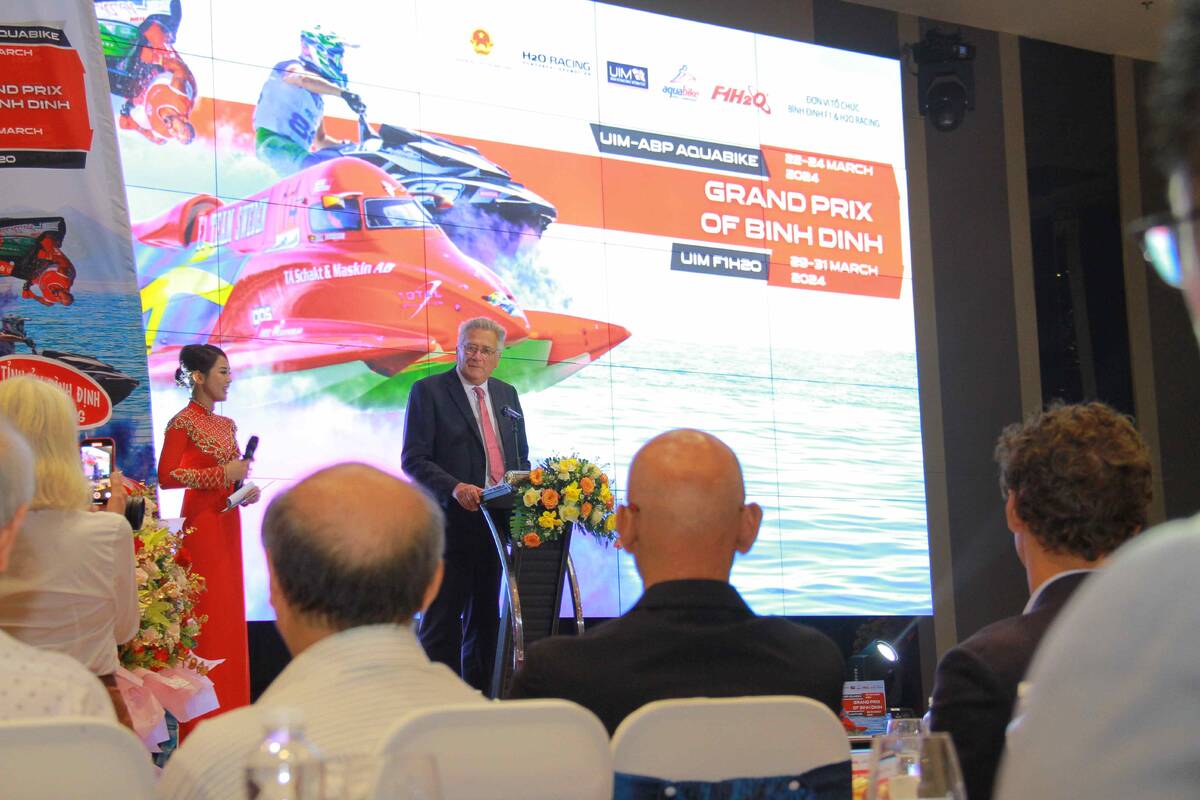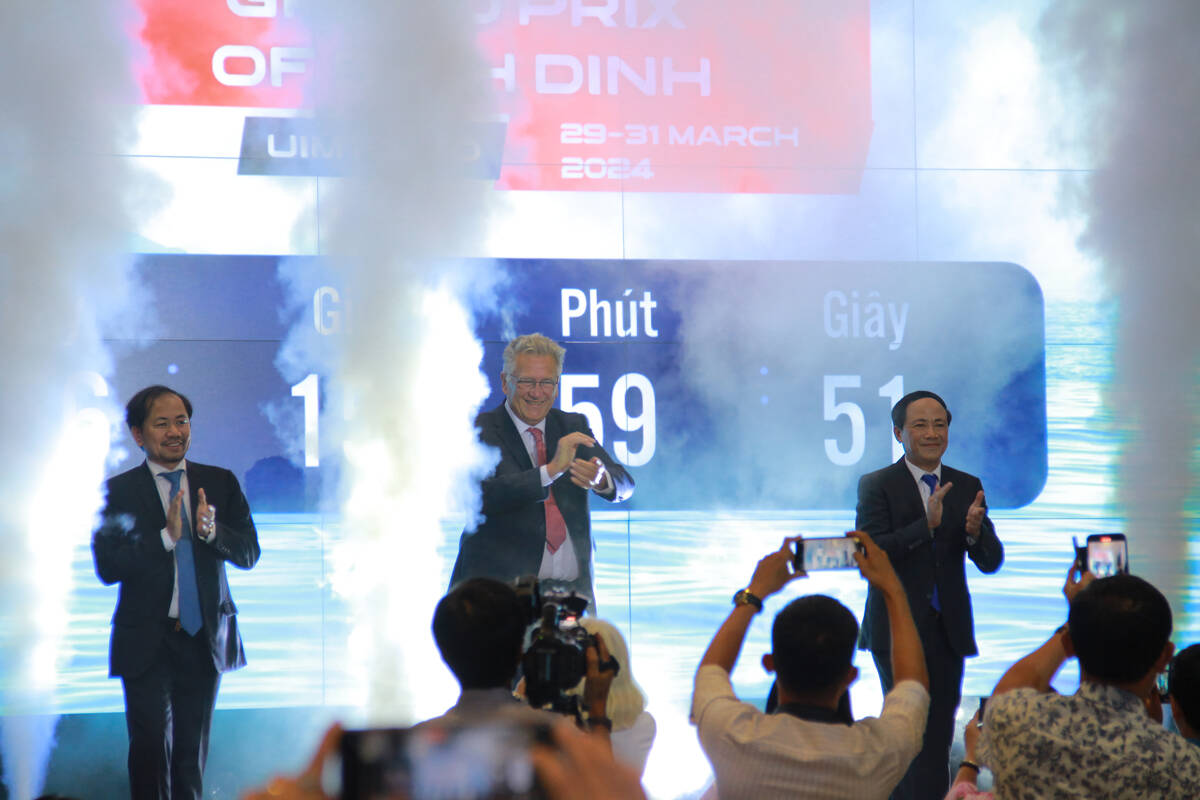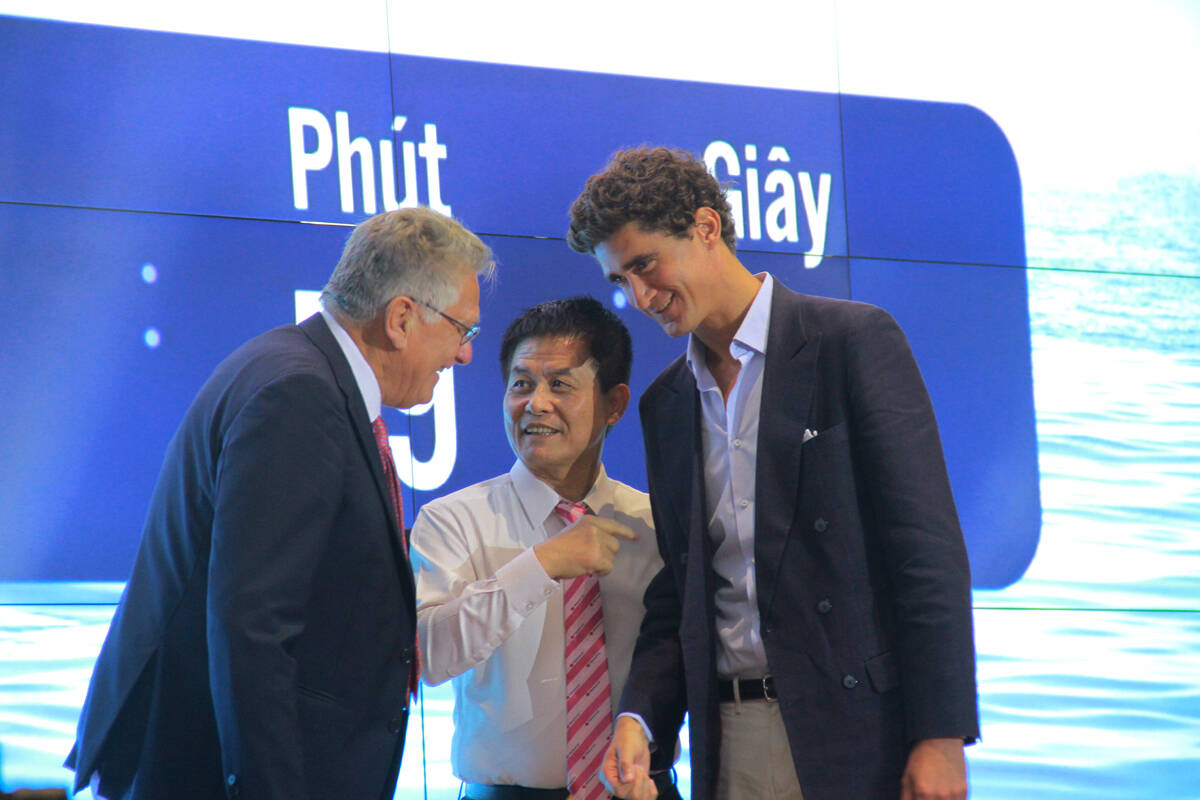 10 July 2023
H2O RACING ANNOUNCES INAUGURAL GRAND PRIX OF BINH DINH-VIETNAM TO BE STAGED IN MARCH 2024
QUY NHON - Sunday, July 9: Together with officials from the Vietnamese province of Binh Dinh and central government, H2O Racing officially announced that the Grand Prix of Binh Dinh-Vietnam will become a feature in the world powerboating calendar from 2024 onwards.
Sunday's press conference took place in the city of Quy Nhon, north of Ho Chi Minh City, which will host its inaugural round of the ABP Aquabike Grand Prix of Binh Dinh-Vietnam on March 22nd-24th, 2024 and the F1H2O Grand Prix of Binh-Dinh-Vietnam on March 29th-31st. Quy Nhon is a coastal city and capital of the Binh Dinh province of central Vietnam. Both Grand Prix will be staged at the breathtaking Thi Nai Lagoon in Binh Dinh.
The carbon-neutral 2024 Grand Prix of Binh Dinh is also the perfect platform for race organisers to establish a strong foundation to further develop the tourism industry in the region. The People's Committee of Binh Dinh province and the organising committee for the races are currently working on the timetable and list of activities that will accompany the events next March.
The press conference was attended by Pham Van Thuy, Vice-Chairman of Vietnam National Administration for Tourism, Nicoló di San Germano, Founder of H2O Racing, Tran Viet Anh, Chairman of Binh Dinh F1 JSC, Pham Anh Tuan, Chairman of Binh Dinh Province People's Committee, Nguyen Quoc Ky, Vice-Chairman of National Olympic of Vietnam and Chairman of Vietravel Corporation and Raimondo di San Germano, CEO of H2O Racing.
Nicoló di San Germano said: "I first came to Vietnam in 1996 and I had a dream. That was to bring F1H2O to Vietnam. Today we are very happy that my dream is reality and I am very grateful to the central government and the tourist authority and officials from Binh Dinh, who have made my dream become a reality."
"We are going to bring more than 30 flags from different nations to Vietnam next March. Binh Dinh will become the world's capital of power boat racing during the race weekends. My other goals are to see Vietnamese athletes becoming involved in our World Championships and to see the industries of Vietnam producing engines and boats to participate and eventually win the World Championship. With the support of all the officials and supporting staff in Vietnam, those dreams can also become a reality."
Pham Anh Tuan said: "The Grand Prix of Binh Dinh 2024 is also an opportunity for the organisers to establish a strong foundation, develop the tourism industry and attract media attention, sports fans and tourists. Both the Grand Prix will take place at the Thi Nai Lagoon, which is an attractive tourist destination in central Vietnam with its pristine beauty and breathtaking scenery."
Tran Viet Anh added: "It is our privilege to be the local organiser of such an amazing event. For the first time in Vietnam, the Grand Prix of Binh Dinh will change the future of our sport tourism as well as introducing a new event fort sport lovers in Vietnam."