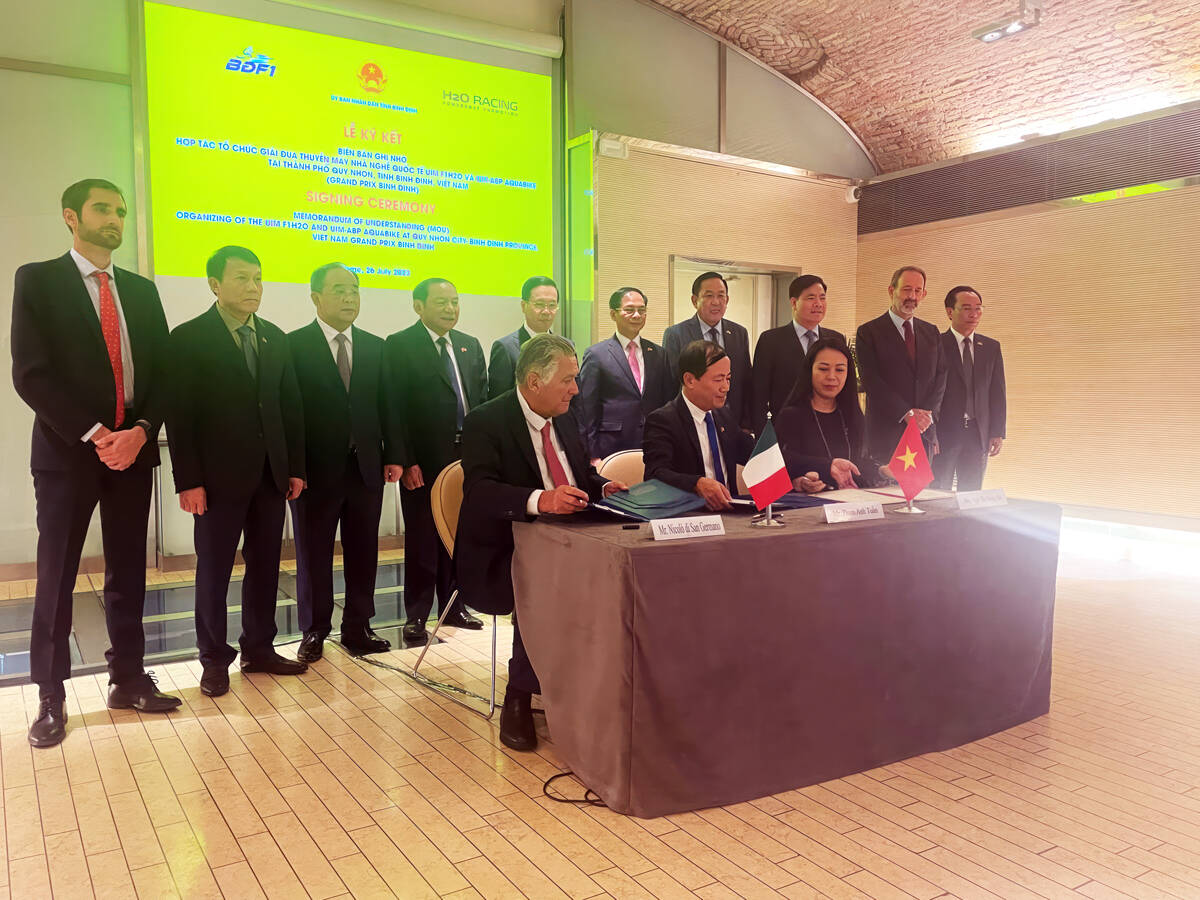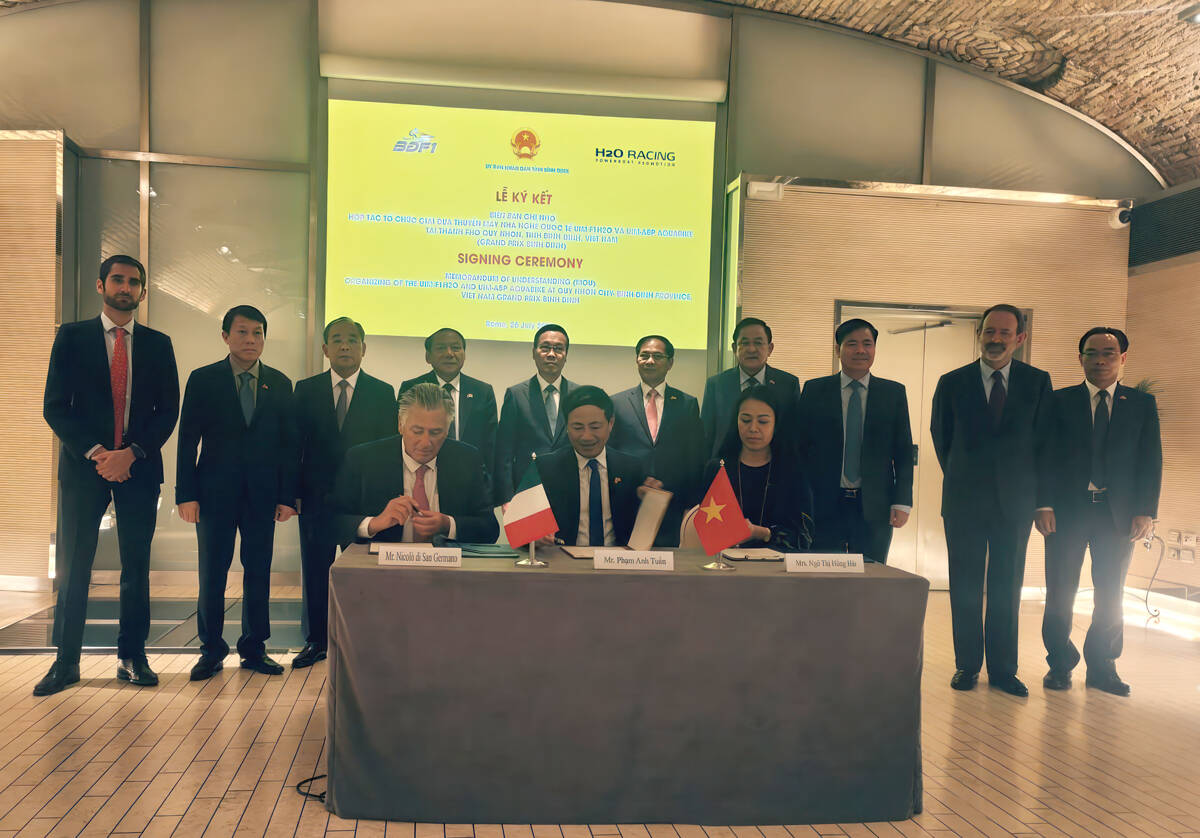 26 July 2023
H2O RACING FOUNDER NICOLO DI SAN GERMANO MEETS VIETNAMESE PRESIDENT VÕ VĂN THUỞNG
AS AGREEMENT FOR INAUGURAL 2024 GRAND PRIX OF BÌNH DINH-VIETNAM IS SIGNED IN ROME
ROME - Wednesday, July 26: H2O Racing founder Nicolo di San Germano signed the Memorandum of Understanding with Mrs. Ngô Thi Hong Hai, CEO of Bình Dinh F1, and Pham Anh Tuân, Chairman of Bình Dinh Province People's Committee of the Binh Dinh province, in the presence of the Vietnamese President Võ Văn Thuởng at a ceremony in Rome on Wednesday morning.
The Vietnamese President was in Rome for an official meeting with the Italian President and took time out from his hectic schedule to witness the signing of an agreement that will see the Vietnamese province of Bình Dinh host its inaugural round of the ABP Aquabike Grand Prix of Bình Dinh-Vietnam on March 22nd-24th, 2024 and the F1H2O Grand Prix of Bình-Dinh-Vietnam on March 29th-31st at the breathtaking Thi Nai Lagoon in the city of Quy Nhon.
The signing was held in the presence of Nguyen Van Hung, Minister of Culture, Sport and Tourism, Tô Lâm, Minister of Security, Bùi Thanh Sợn, Minister of Foreign Affairs, the Italian Ambassador to Vietnam, Marco Della Seta, and other delegates.
Nicolo di San Germano thanked the Vietnamese President for his attendance and Pham Anh Tuan and his team for organising the signing ceremony to be held in Rome.
Di San Germano said: "I am sure that the Grand Prix of Bình Dinh-Vietnam will improve tourism in the country and strengthen business ties between Italy and Vietnam. For the next five years, the city of Quy Nhon will be the capital of powerboat racing in the country and we could eventually see the venue becoming a permanent location for the Grand Prix. The President has also expressed an interest in trying out one of the boats and we would be delighted to offer him a ride in our two-seater next year!"
Pham Anh Tuan added: "We are working hard to ensure that the inaugural Grand Prix is a spectacular success and our commitment can be seen by the signing of this initial five-year agreement."