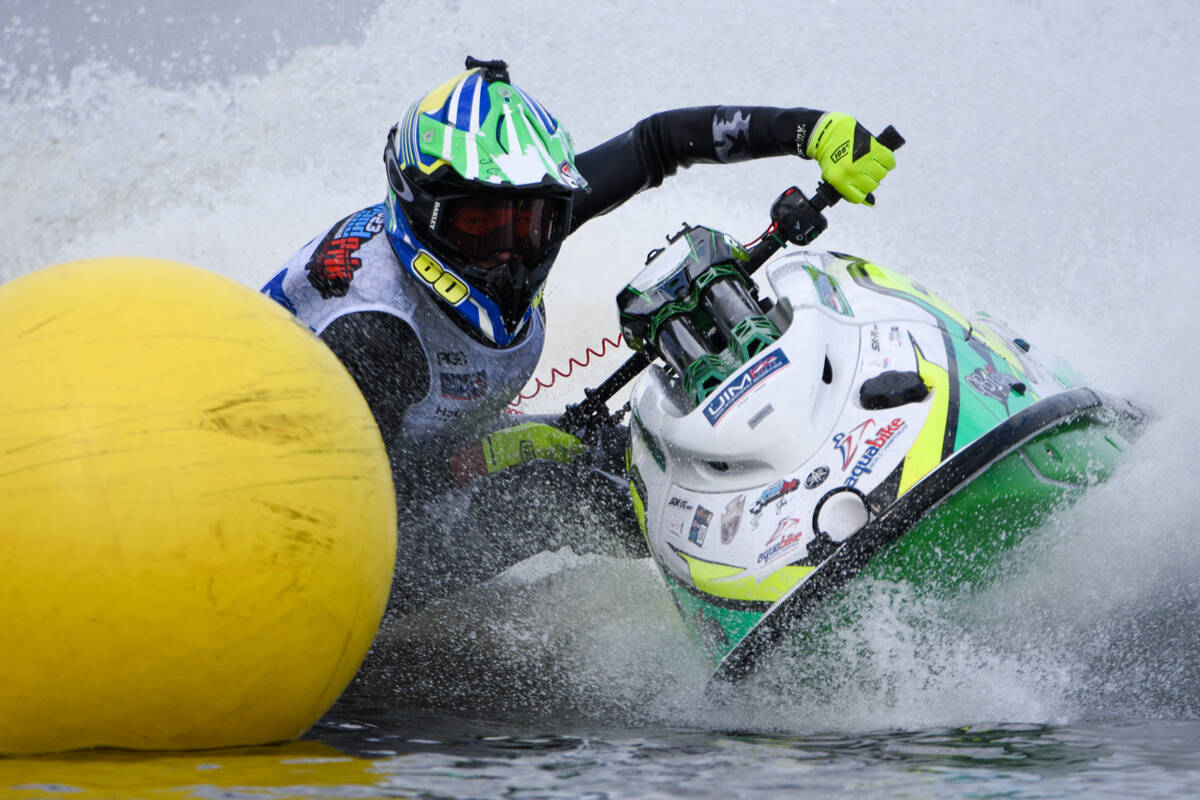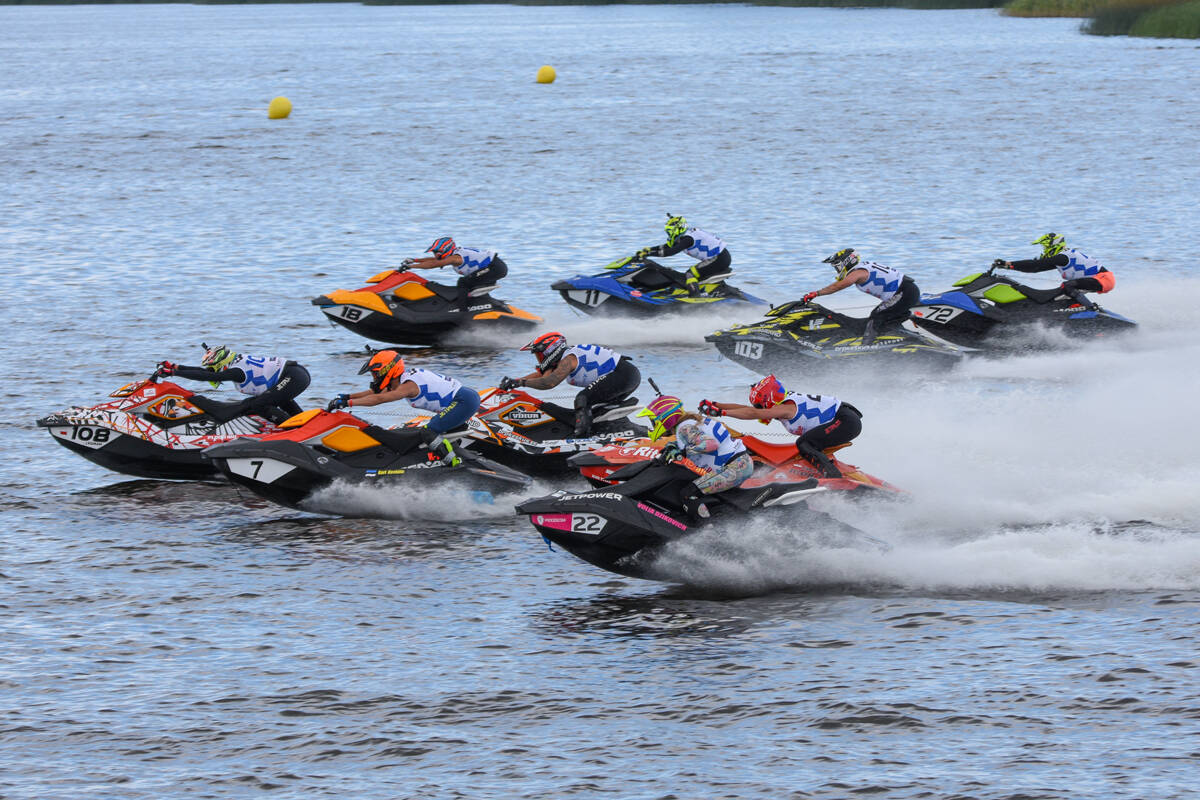 08 July 2023
JÁSZAI, DRYJAK, POTRIVAILO AND DRYJAKOVA AMONG THE MOTO 2 WINNERS AT THE GRAND PRIX OF LITHUANIA
Saturday, July 8: Hungarian Csongor Jászai claimed the UIM-ABP Aquabike European Continental Championship crown in the Ski GP3 category during an afternoon of action where Petr Dryjak, Daniils Potrivailo and Nikola Dryjakova were among the Moto 2 winners at the Grand Prix of Lithuania in Kupiškis.
Jászai had won Moto 1 and was on top again in the second of the Ski GP3 Motos. He finished 50.89 seconds in front of Manuel Leite on this occasion, with Martim Marques pipping Csaba Süli to third. Marten Tiik came home in fifth.
With the scores added in from the recent Grand Prix of Hungary, Jászai now has an unassailable 33-point advantage over Leite and has claimed the European crown. Leite, Marques and Süli are now separated by just one point heading into the final Moto and the battle for second and third places.
Petr Dryjak claimed his revenge by taking the laurels in the second of the Runabout GP4 Motos. The Czech finished 29.72 seconds in front of Poland's Juliusz Roman with Lukas Baguckas claiming the final podium place for the host nation. Estonian Marek Laanisto pipped Ibiza-based Alejandro Prats Pala to fourth.
Daniils Potrivailo and Mindaugas Skarbalius were the only two registered contenders in the Ski Division GP4 category. Potrivailo beat his Lithuanian rival for the second time, by two laps on this occasion, to take a six-point cushion into the final Moto on Sunday.
Nikola Dryjakova held off a strong challenge from Annemarie Randla to win her second Runabout GP4 Ladies Moto by 2.82 seconds. In so doing, the Czech racer takes a six-point cushion over Randla into Sunday's Moto 3. Estonians filled second to fifth overall with Ester Rosin, Carmen Roosma and Katrin Nilbe following Randla across the finish line. Amanda Karasek of Hungary was sixth.
Mio Petrovic and Ander-Hubert Lauri heats repeated their Moto 1 successes in Ski Junior GP3.2 and 3.3 to secure victories in Moto 2 on Saturday afternoon. Lajos Komonyi finished second in GP3.3 and Marten Tiik was third. Lauri now has an eight-point lead over Komonyi heading into the last of the Motos on Sunday.
Seven Runabout GP4 Junior World Championship contenders lined up for their Moto 2 with Arti Mölter of Estonia bidding to make it two wins in succession. The young Seadoo rider reached the chequered flag 4.53 seconds clear of local rider Grantas Gurksnys in the seven-lap race. Volodymyr Kaliuznyi of Ukraine came home in third, ahead of Karl Keskula and Dovydas Kutra. pole sitter. Lithuania's Emilija Jakucionyte was disqualified for a course violation. Mölter now takes a 12-point lead over the three-way tying Kutra, Keskula and Kaliuznyi into Moto 3.
Andrea Guidi made it two wins from two in Ski Division GP2. The Italian again got the better of Hungarian racer Csongor Jászai and flying Finn Jerry Olin to seal maximum points. Marlon Tiik of Estonia was fourth. Guidi now heads into the final Moto of the European programme with a 19-point cushion over Jászai, knowing that a finish will be sufficient to lift the title.