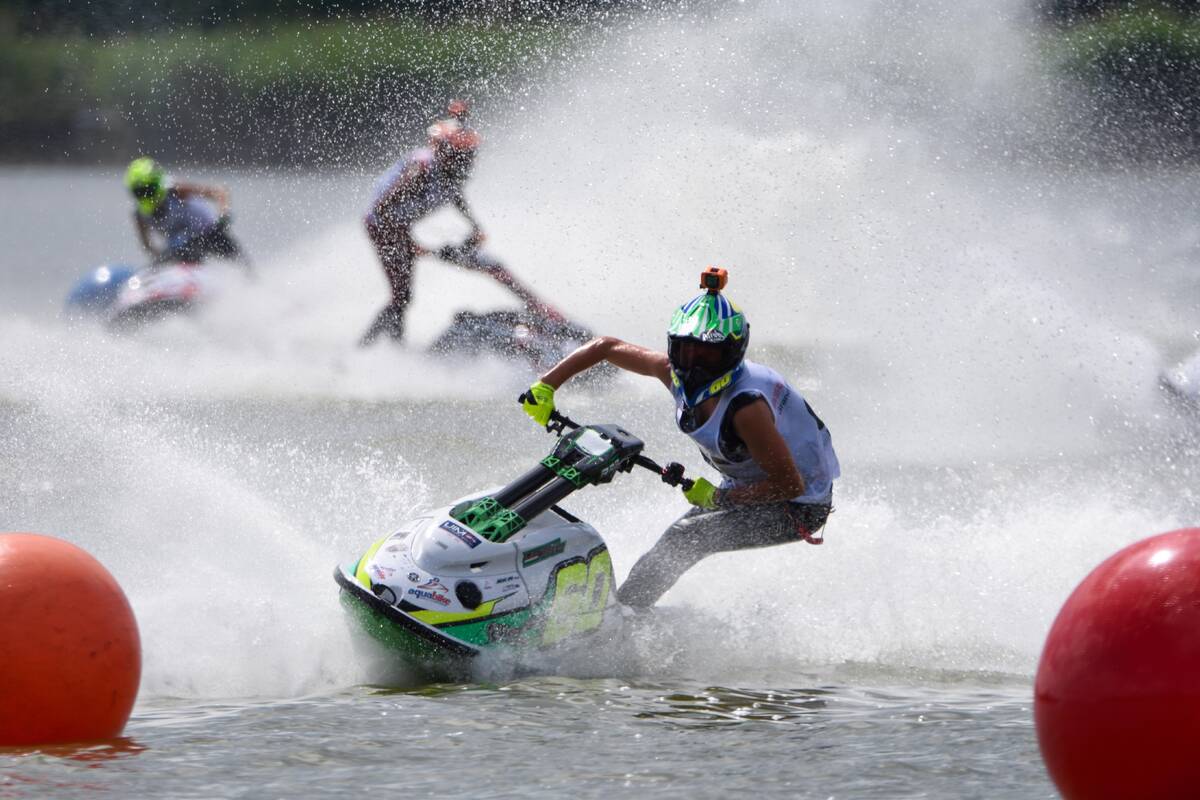 25 June 2023
LOCAL RIDER CSONGOR JÁSZAI WINS SKI DIVISION GP3 GRAND PRIX OF HUNGARY
Sunday, June 25: Hungary's Csongor Jászai confirmed a trio of Moto wins to seal victory in the Ski Division GP3 class at the Grand Prix of Hungary, round one of the 2023 UIM-ABP Aquabike European Continental Championship, in Nyíregyháza-Levelek on Sunday morning.
Jászai headed into the last of the Ski Division GP3 Motos with a six-point cushion over Tomaz Kete in the tussle for Grand Prix honours with Csaba Süli making it a Hungarian 1-2-3 in the fight for the title. Jászai led through the opening turn buoys and stayed out in front of Kete and Süli through the early laps to lead Kete by 32.35 seconds at the start of lap five.
But Süli was down in fifth place behind Martim Marques and Marten Tiik after six laps. There was no stopping Jászai, however, and the Hungarian romped to a third win of the weekend to seal the Grand Prix in the Ski Division GP3 class by 28.02 seconds. Kete confirmed the runner-up spot with second overall but Süli's fifth-place finish meant that there was a tie for third in the GP and the final place on the podium went to Marques.
Tiik came home in fourth, while Martin Sümegi, Valerii Doaha and Portugal's Manuel Leite finished the last of the Motos in sixth, seventh and eighth overall.