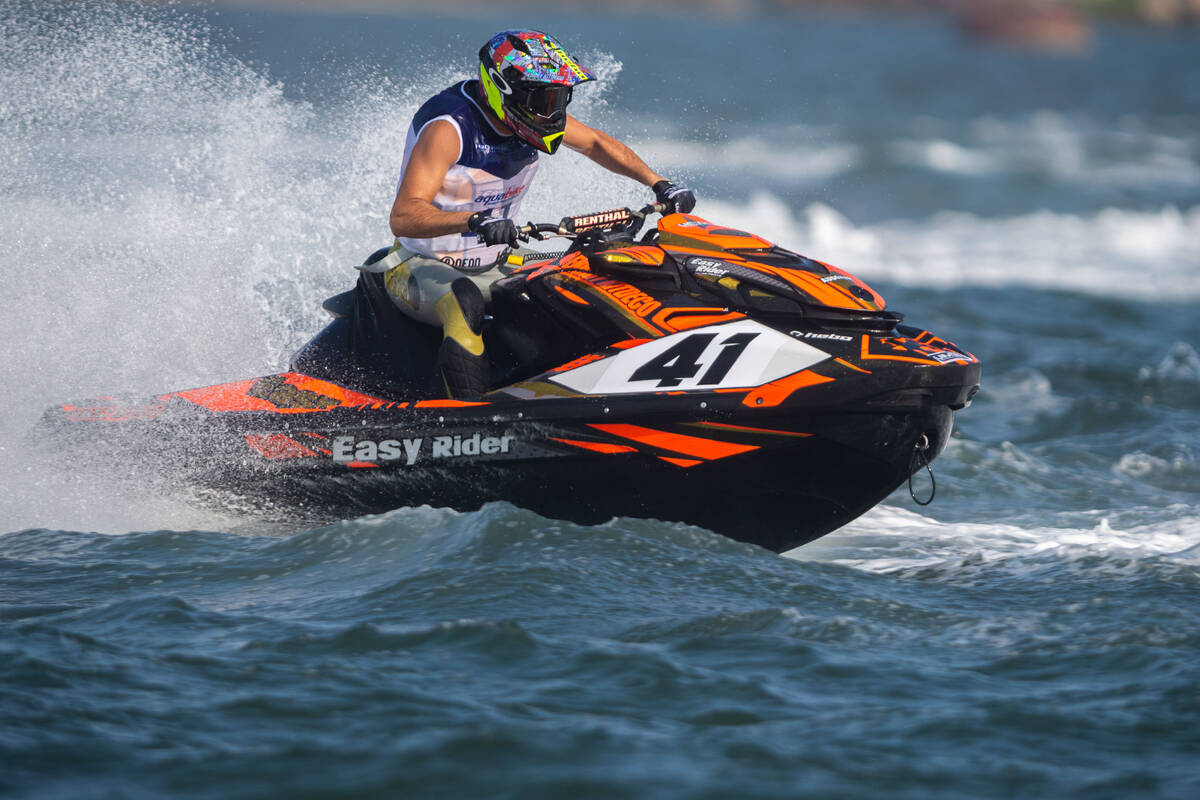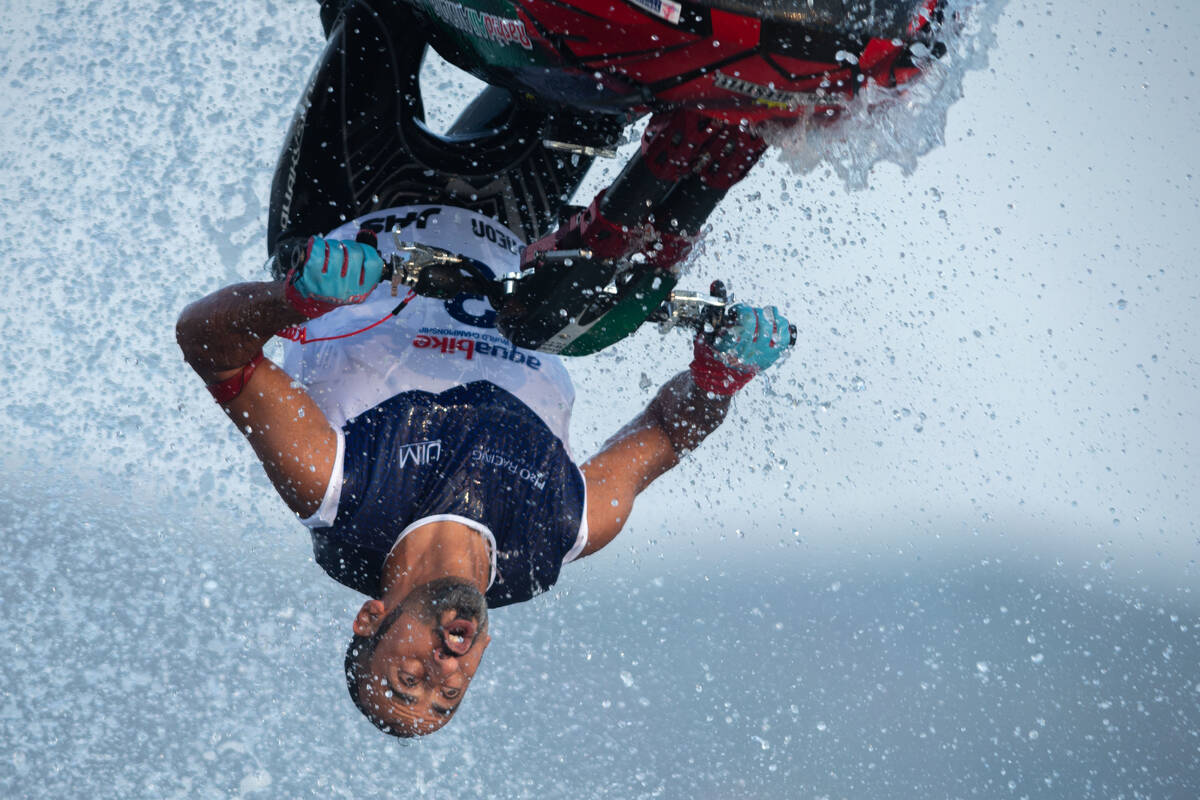 17 June 2023
MEDORI AND AL-MULLA DRAW FIRST BLOOD IN RUNABOUT GP1 AND FREESTYLE DISCIPLINES IN SARDINIA
Saturday, June 17: François Medori and Rashid Al-Mulla claimed victories in the Moto1 heats in their respective Runabout GP1 and Freestyle categories at the Regione Sardegna Grand Prix of Italy late on Saturday afternoon.
Yousef Al-Abdulrazzaq had got the better of Jean-Baptiste Botti and Jeremy Perez in the Runabout GP1 pole position session on Friday but it was the French veteran François Medori who snatched the early lead in the 25-minute race from Botti, Perez and the pole-winning Kuwaiti.
A doctor of pharmacy by profession, the Corsica-born and based racer continued to lead the opening Moto through three laps but the defending World Champion Marcus Jorgensen was languishing in 11th place before retiring after two laps. Botti slipped back to fourth behind Medori, Perez and Al-Abdulrazzaq and the leading quartet held station through nine tours of the Olbia course.
There were no late dramas for Medori and he held to claim the win by just 0.914 seconds in the 14-lap race from fellow Frenchman Perez. Al-Abdulrazzaq, Botti and Molina Miranda rounded off the top five.
Medori said: "It was a very hard race. We will see tomorrow if we can do the same thing. I made a good start with Botti and I was able to pass Botti and I maintained the gap to Jeremy to win the race!"
Rashid Al-Mulla had beaten world number one and main rival Roberto Mariani by six points in the Freestyle Pole Position shoot-out on Saturday, the Emirati scoring impressively for variety and style.
The talented 35-year-old Team Abu Dhabi rider continued to deliver a spectacular array of spins, a spectacular new double back flip, barrel-rolls, somersaults and on-water acrobatics during Moto1 to seal the win and maximum points. Mariani claimed second place, Massimo Accumolo was third and Morocco's Fadli Yassine was fourth. Al-Mulla was awarded an additional 10 points by the Jury for completing the double back flip.
Carbon-neutral Portuguese rider Paulo Nuñes has offset his racing programme by planting trees in Madagascar and he took to the water for the first time this weekend but technical iss