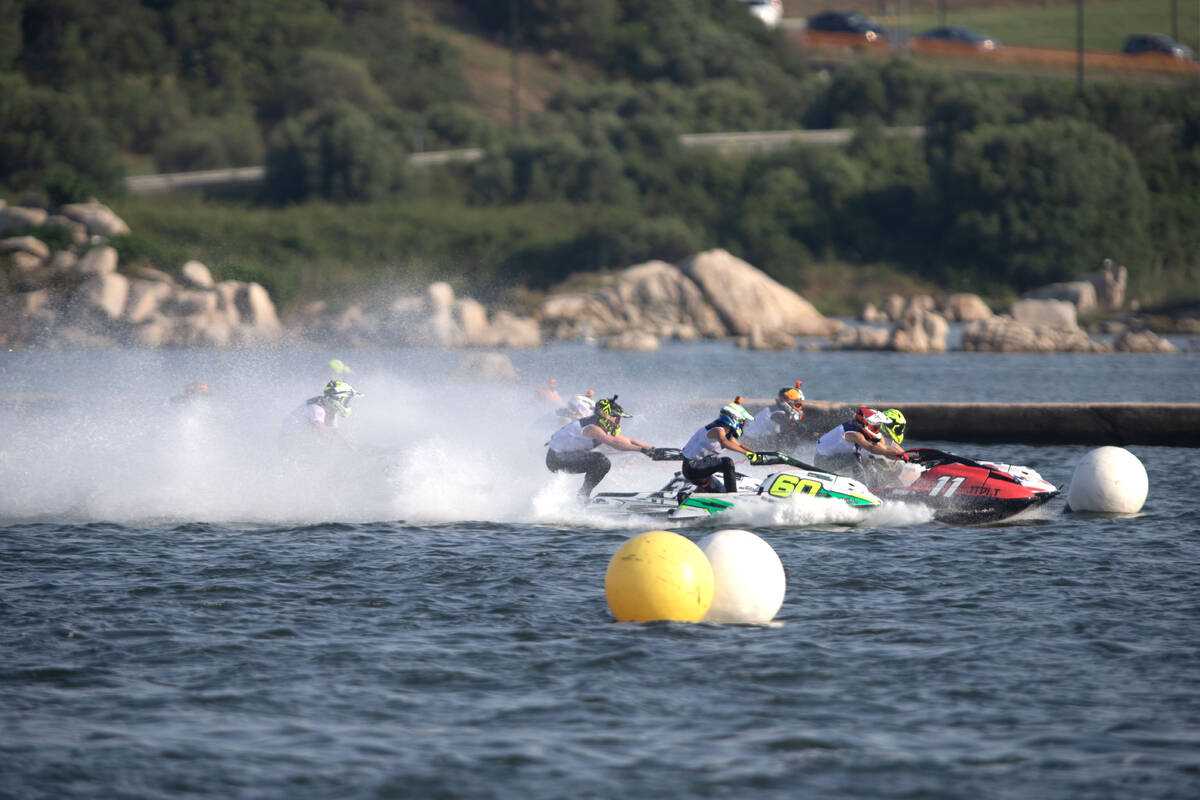 16 June 2023
MOTO 1 VICTORIES FOR RICHARDSON AND RODRIGUES IN SKI DIVISION GP3 AND GP4 IN SARDINIA
Friday, June 16: Moto 1 victories fell to Australia's Jayden Richardson and Portugal's Gonçalo Oliveira Rodrigues in the Ski Division GP3 and GP4 categories at the Regione Sardegna Grand Prix of Italy, the opening round of the 2023 UIM-ABP Aquabike World Championship, on Friday evening.
Csongor Jászai started the 15-minute Moto 1 for the Ski Division GP3 runners from pole position with Mattias Reinass and Alexandre Bourgeois qualified in second and third places. But Jayden Richardson made a superb start and the Australian moved ahead of Reinass and Jászai through the opening lap.
The pole-winning Hungarian managed to re-pass Reinass heading into lap two but Richardson maintained a two-second cushion on lap three and held off his rival to reach the chequered flag with a winning margin of 3.17 seconds. Reinass finished the eight-lap race in third and Dag Martin Drange and Csaba Süli rounded off the top five of the dozen starters.
Lisbon-based Rodrigues is a 10-time national champion and began Ski Division GP4 Moto 1 in pole position from the Italian trio of Lino Brusadin, Francesco Mancini and Juri Tiozzo Celi. Brusadin made a blistering start and snatched the lead, only to be overtaken on the opening lap by the Portuguese who took the inside line into a turn buoy.
Rodrigues began to pull away from then on and reached the chequered flag 1min 15sec ahead of Brusadin. Tiozzo Celi and Mancini finished third and fourth.