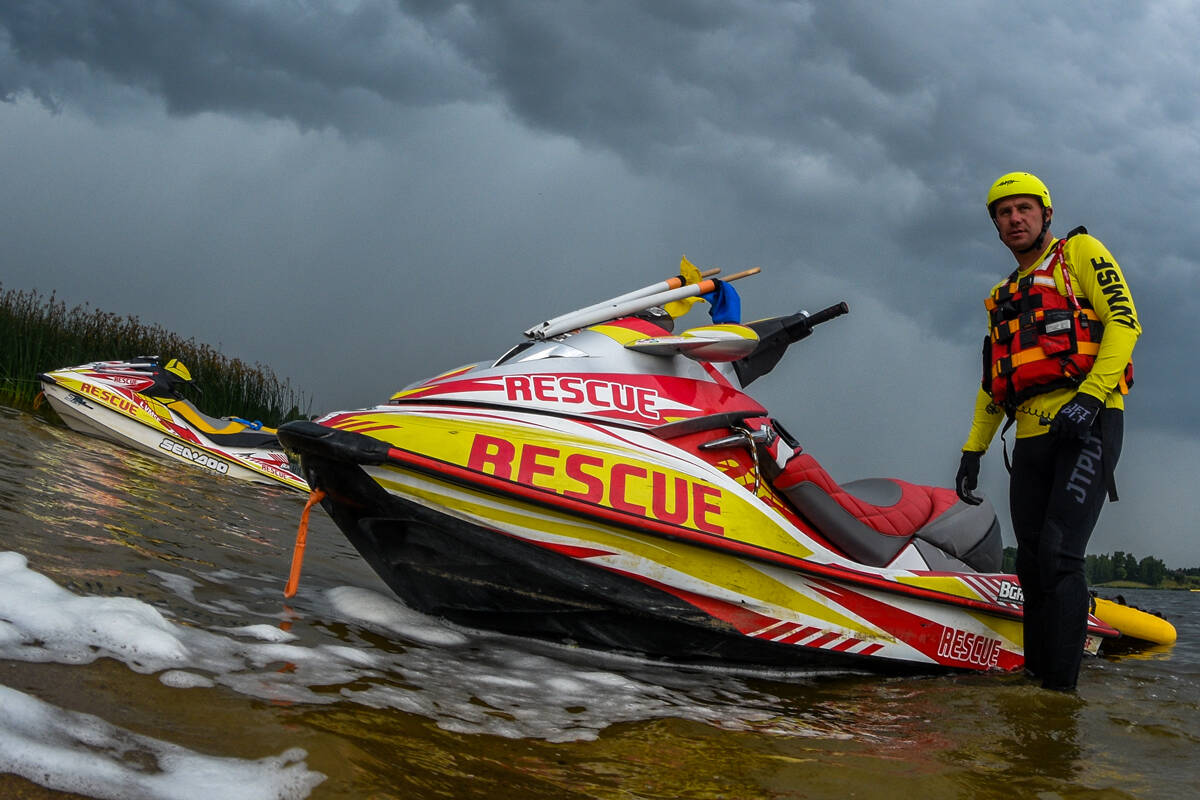 07 July 2023
POLE POSITIONS FOR ŽURINS, FUKSS, KOCH HANSEN, CHAVANNE AND DOULIK AT GRAND PRIX OF LITHUANIA
Friday, July 7: Karlin Žurins, Ricards Fukss, Oliver Koch Hansen, Jessica Chavanne and Martin Doulik claimed pole positions in their respective categories for the Grand Prix of Lithuania, round two of the 2023 UIM-ABP Aquabike European Continental Championship, in Kupiškis on Friday afternoon.
Seven Ski Division GP2 contenders kick-started the afternoon qualifying session and Karlin Žurins won both the free practice and pole position stints on his Kawasaki, the Latvian beating Finland's Olin Jerry by 0.85 seconds to claim pole. Hungarian racer Csongor Jászai, Marlon Tiik of Estonia and Italy's series-leading Andrea Guidi rounded off the top five.
A dozen riders lined up for the Runabout GP2 heats and they included the championship-leading Pole Marcin Senda and six Lithuanian racers. Senda managed to qualify in second place but pole position fell to Latvian rider Ricards Fukss, who ran for five laps and posted a best run of 1min 36.33sec. Local rider Egidijus Kirilevicius pipped Germany's Justin Patzner to third.
Ski Division GP1 and GP1 Ladies entrants shared their qualifying heat, as they had done in Hungary two weeks ago. Dane Oliver Koch Hansen got the better of great rival and series leader Axel Courtois to claim pole position, while Jessica Chavanne again finished ahead of Jasmiin Ypraus to claim top spot in the Ladies' category. Mads Koch Hansen and Virginie Morlaes qualified third in their respective categories.
Nine racers took part in qualifying for the opening Runabout GP1 Moto before the Freestyle entrants took centre stage for their free practice session. Gyorgy Kasza entered the weekend as the man to beat and the Hungarian will start the first of the Motos on Saturday from second position behind the pole-winning Czech Martin Doulik. Pole Andrzej Wisniewski was third, ahead of the Lithuania duo of Gintaras Venckus and Egidijus Kirilevicius.
Day one action concludes with Moto 1 heats for Ski GP3, Runabout GP4 and Ski GP4 entrants