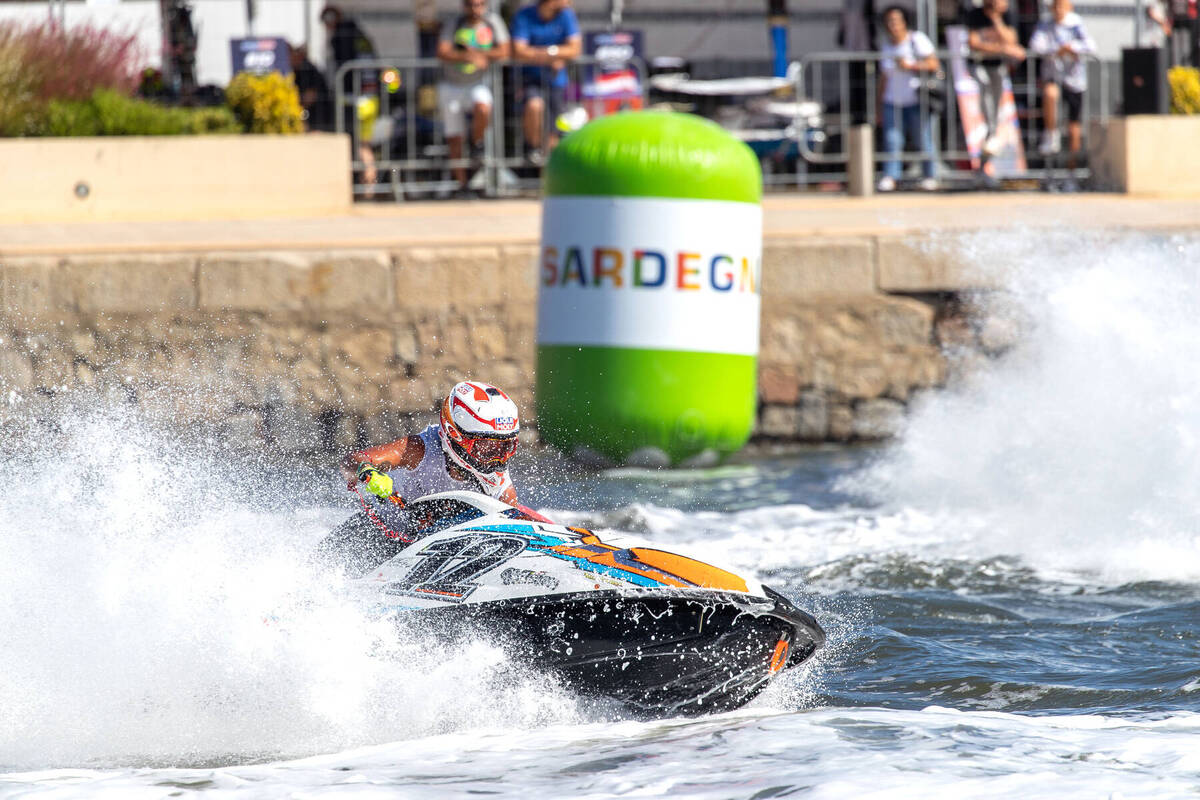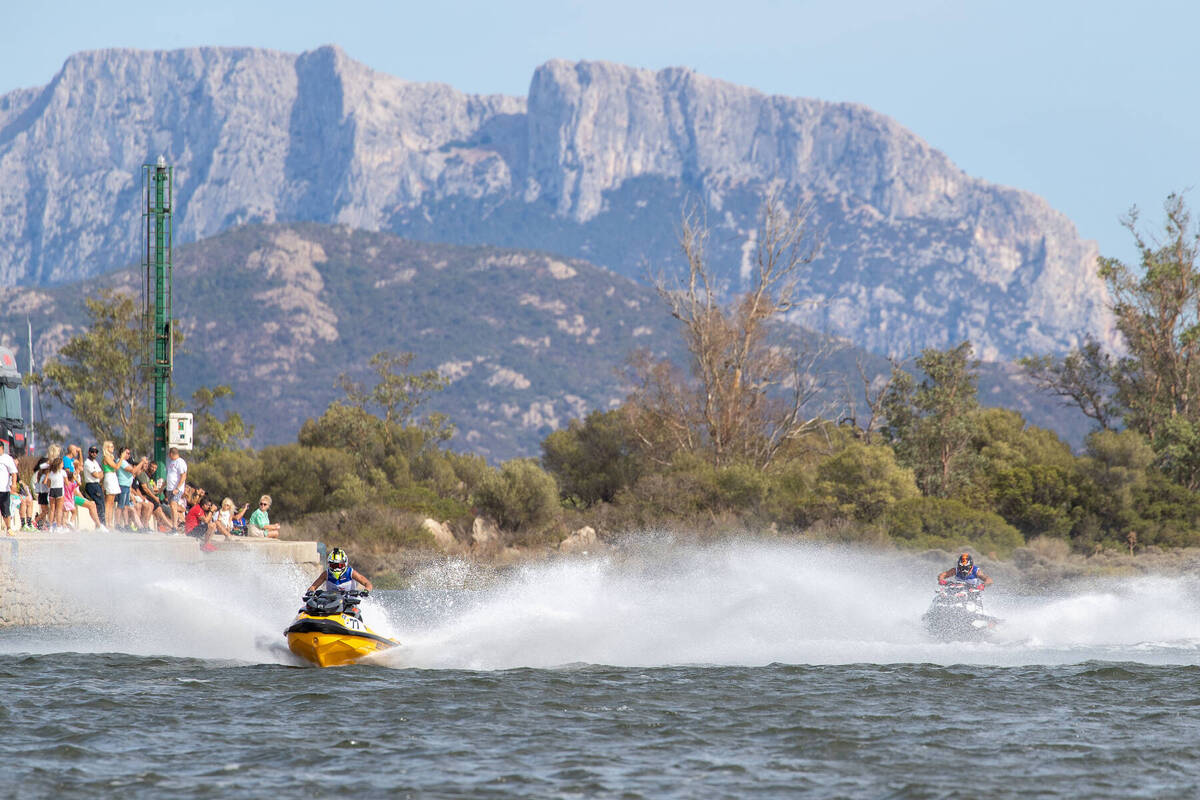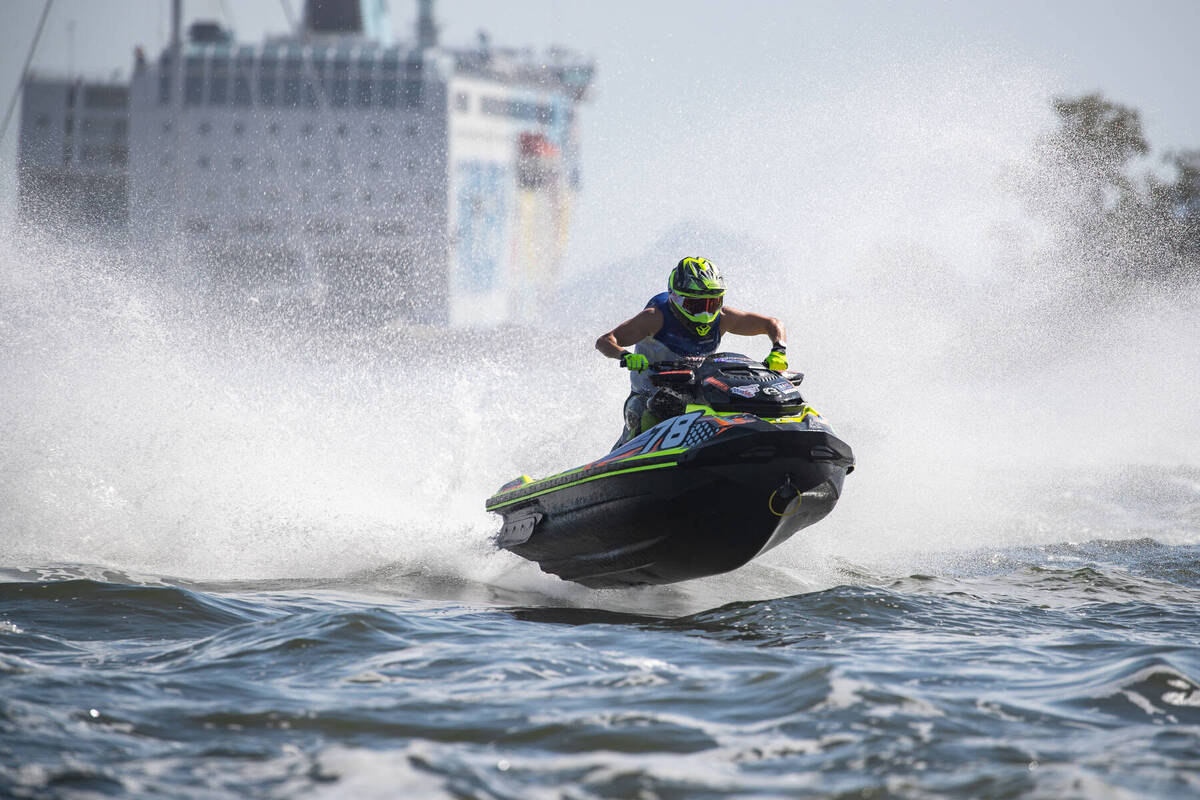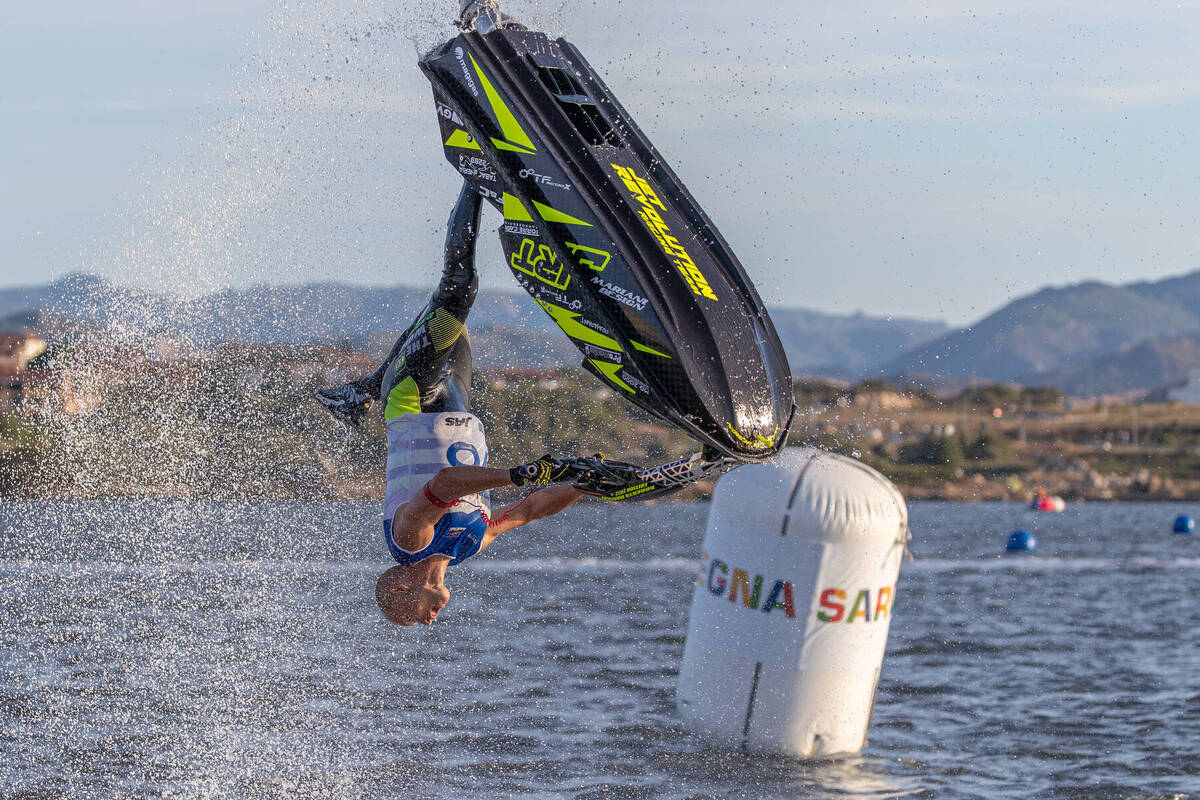 07 June 2023
RECORD ENTRY ANNOUNCED FOR UIM-ABP AQUABIKE WORLD CHAMPIONSHIP OPENER IN SARDINIA
Wednesday, June 7: Aquabike Promotion has received a record 124 entries for the opening round of the 2023 UIM-ABP Aquabike World Championship in Sardinia on June 16th-18th.
Riders from 22 nations will compete in the season-opening Regione Sardegna Grand Prix of Italy in the sheltered waters in Olbia and that surpasses the 120 entries received for the event in 2022.
Twenty-one riders will line up in the Runabout GP1 category. Marcus Jorgensen returns to defend his world title against the likes of last year's runner-up François Medori and third-placed Jeremy Perez. Sweden is represented by Samuel and Johan Johansson and Linus Lindberg, there are three Italian entries for Alessandro Mariani, Lorenzo Benaglia and Emanuele Masala and bikes from Denmark, Bulgaria, Switzerland, USA, Poland, Portugal, Spain, Slovakia and Germany. Kuwait's former World Champion Yousef Al-Abdulrazzaq also returns to try and win back his world title and top runner Mattias Siimann features for Estonia.
A flurry of late entries have boosted the Runabout GP2 entry to 13. A sextet of Italians, Pierpaolo Terreo, Alessandro Fracasso, Manuel Reggiani, Gaetano Castagliola, Michele Marras and Giuseppe Greco line up against riders from Poland, Germany, France, Sweden and Estonia. They include Mattias Siimann and Linus Lindberg, who are also taking part in Runabout GP1.
Thirteen racers from seven nations will battle it for Runabout GP4 honours in the absence of last year's World Champion Mattias Siimann, who has graduated to GP1 and GP2. Estonia will be represented by Henry Kiisa, Karl Keskula and Marek Laanisto on this occasion and they line up against the likes of Davide Pontecorvo and Davide Santini, Peter Dryjak, Tihomir Kotarski, Killian Miano and a late Kuwaiti entry for Ahmed Al-Khadhari.
Eleven female racers have entered the Runabout GP4 Ladies category with Italy's Naomi Benini returning to defend her title. Last year's podium finishers, Clara Muchembled and Nikola Dryjakova, are back to challenge, alongside the likes of Germany's Michelle Dimov, the Italian quartet of Vittoria de Oliveira, Arianna Urlo, Carolina Vernata and Ilaria Vanni and French girl Cyrielle Bramm.
Ski Division GP1 is the most popular section on the opening race in Sardinia and 23 riders from 13 nations grace the entry. Last season's all-conquering French trio of Valentin Dardillat, Axel Courtois and Morgan Poret head a field that also includes Croatia's Slaven Ivancic, Denmark's Mads and Oliver Koch Hansen, Belgium's Anthony Beernaut and Spain's Nacho Armillas. Among the late entrants are Cyprus-based Sergei Alekseenko, Hungarian Barnabas Szabo and the Norwegian pairing of Martin Dag Drange and Daniel Svae Anderson.
Gonçalo Oliveira Rodrigues is the defending Ski Division GP2 world champion and the Portuguese returns to kick-start the defence of his title against nine rivals, who include four Italians, Paolo Petronelli, Luca Pilot, Giuseppe Casarola and Matteo Benini and fellow countrymen Matteo Valente and Manuel Leite. The field is further boosted by Croatian Slavan Ivancic and Estonia's Mattias Reinass.
A field of 13 will participate in the Ski Division GP3 category that was won by Reinass in 2022. The Estonian faces competition from a strong Portuguese quintet of Diogo and Andre Barbosa, Maria Beja, Manuel Leite and Martim Marques, the French pairing of Alexandre Bourgeois and Thibault Foucherau, Australia's Jayden Richardson, Hungary's Csongor Jaszai and Csaba Suli, Norwegian Martin Dag Drange and Italy's Andrea Bergamo.
Last year's runner-up Lino Brusadin will go head-to-head with fellow Italians Davide Pontecorvo and Juri Tiozzo Celi and Portugal's Gonçalo Oliveira Rodrigues for Ski Division GP4 honours.
Estonia's Jasmiin Ypraus returns to defend her Ski Ladies GP1 title against a formidable field of 10 rivals that includes last year's French runner-up Jessica Chavanne and French girls Virginie Morlaes and Estelle Poret. The talented Emma-Nellie Ortendahl also graces the list alongside fellow Swedes Sofie Borgström and Janina Johansson, Norway's Benedicte Drange, Monaco's Lisa Caussin Battaglia and Portugal's Jonana Graca.
Multiple World Champion Rashid Al-Mulla of Team Abu Dhabi tops a five-man Freestyle field. Last year, the Emirati amassed a perfect 100 points from four maximum 25-point Moto scores. In Sardinia, he will face world number one Roberto Mariani, his fellow Italian Massimo Accumolo, Portugal's Paulo Nuñes and Morocco's Yassine Fadli.