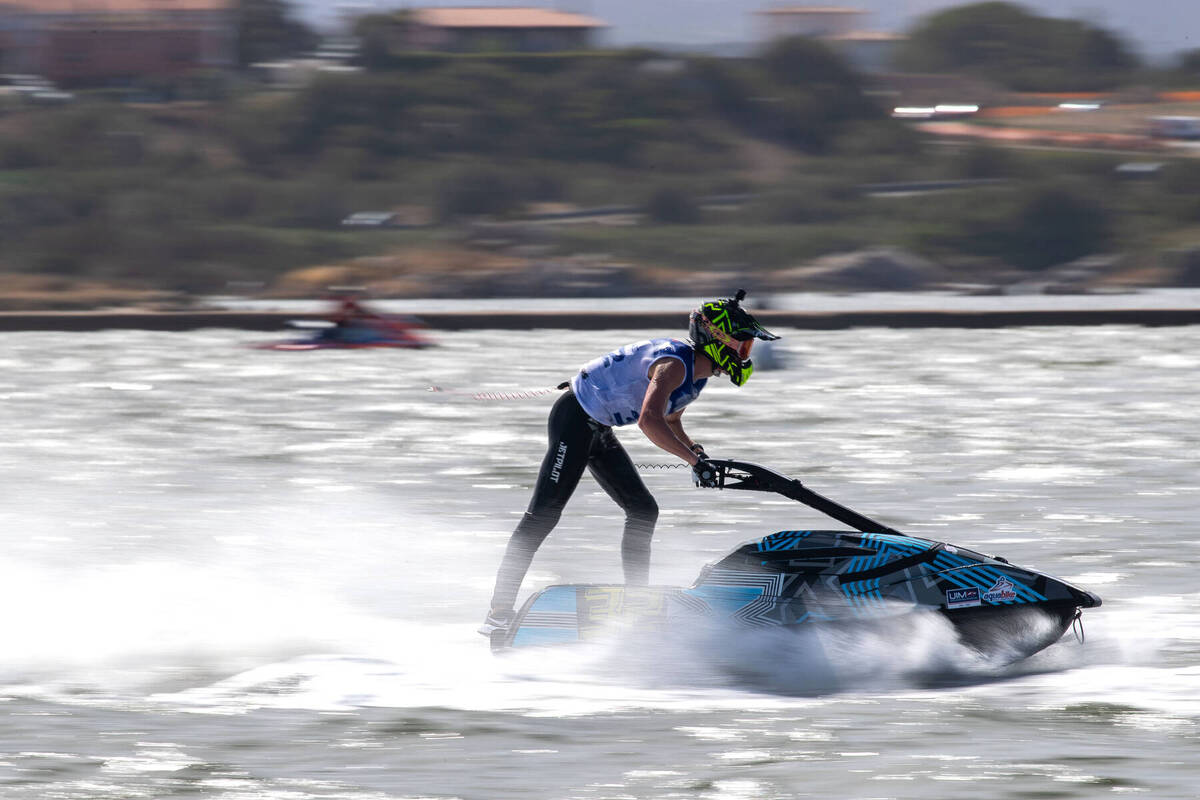 16 June 2023
REINAAS, JÁSZAI, PALAU, REGGIANI, RODRIGUES AND BENINI SEAL POLE POSITIONS IN SARDINIA
Friday, June 16: Pole positions in the minor categories at the opening round of the 2023 UIM-ABP Aquabike World Championship in Sardinia fell to Estonian Mattias Reinaas, Hungarian rider Csongor Jászai, Spaniard Alejandro Prats Palau, Italy's Manuel Reggiani, Portugal's Gonçalo Oliveira Rodrigues and Italy's Naomi Benini.
Reinaas won both the free practice and pole position sessions in Ski Division GP2 with the Italian duo of Andrea Guidi and Matteo Benini qualifying in second and third.
Jászai topped the times in the free practice session for the 13 Ski Division GP3 runners. Reinaas and Jayden Richardson were his closest rivals. Jászai then went on to claim pole position with a best lap of 1min 55.84sec. Reinaas and Alexandre Bourgeois qualified in second and third places.
The Italian duo of Davide and Antonio Pontecorvo topped the practice times in Runabout GP4 but Prats Palau went on to claim pole position from Davide Pontecorvo and Czech racer Petr Dryjak. Manuel Reggiani earned pole position from Mattias Siimann and Marcin Senda in Runabout GP2.
Rodrigues was the fastest of the Ski Division GP4 runners in free practice and the Portuguese continued that form into the pole position session to come out on top over Lino Brusadin, Francesco Mancini and Juri Tiozzo Celi.
Italian girls dominated the Runabout GP4 Ladies free practice session: Naomi Benini came out on top from Arianna Urio, Carolina Vernata and Ilaria Vanni. Benini maintained that form to snatch pole position from French rival Clara Muchembled. Urio qualified in third.