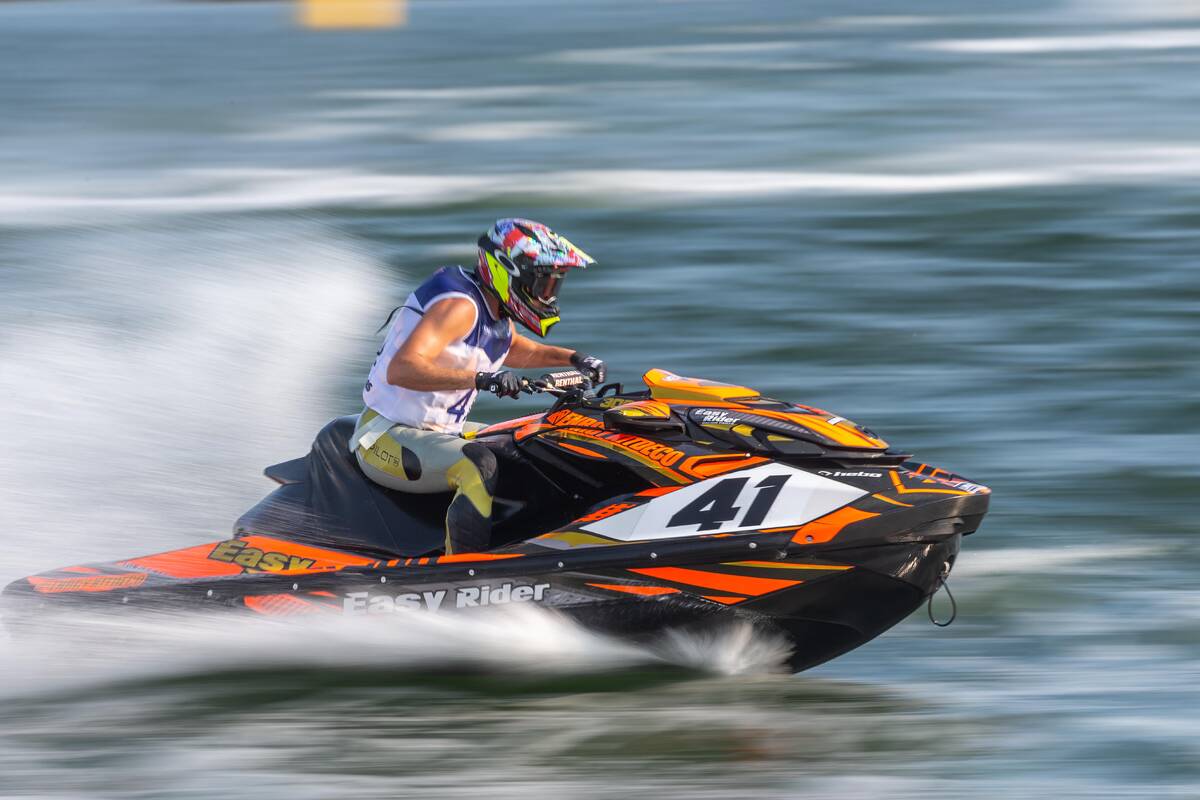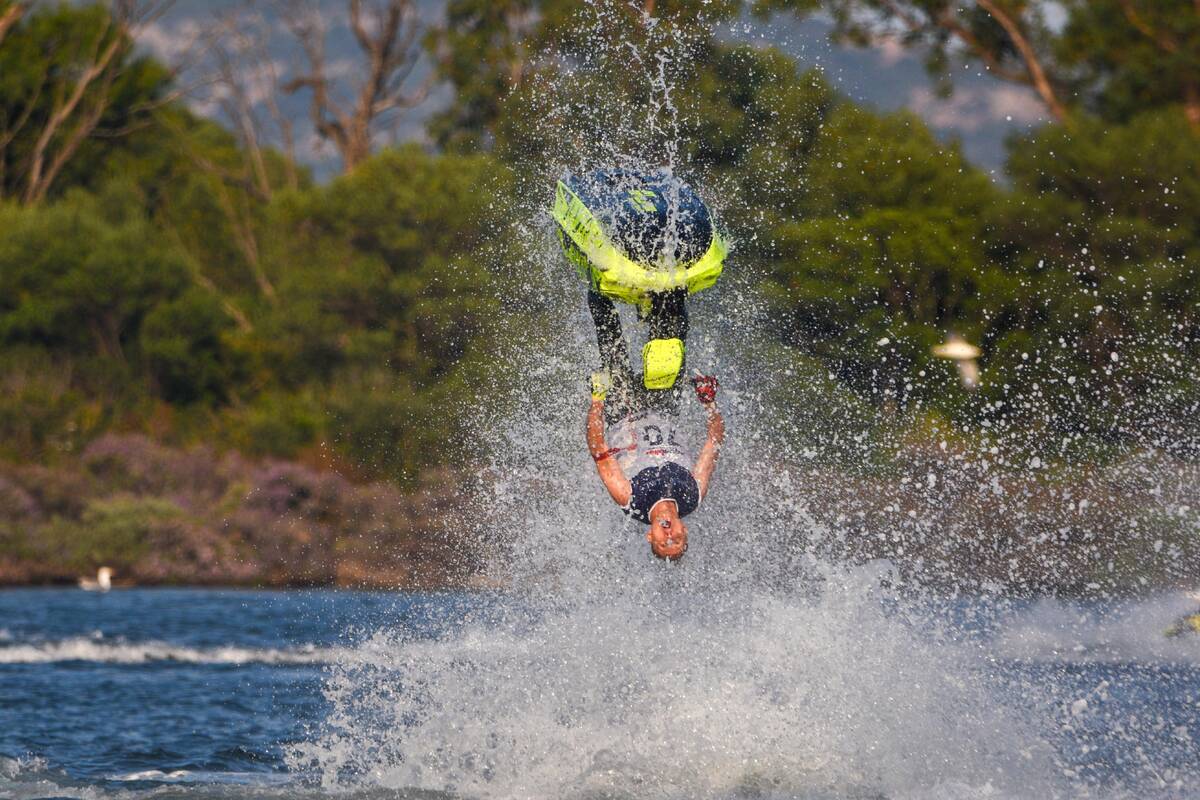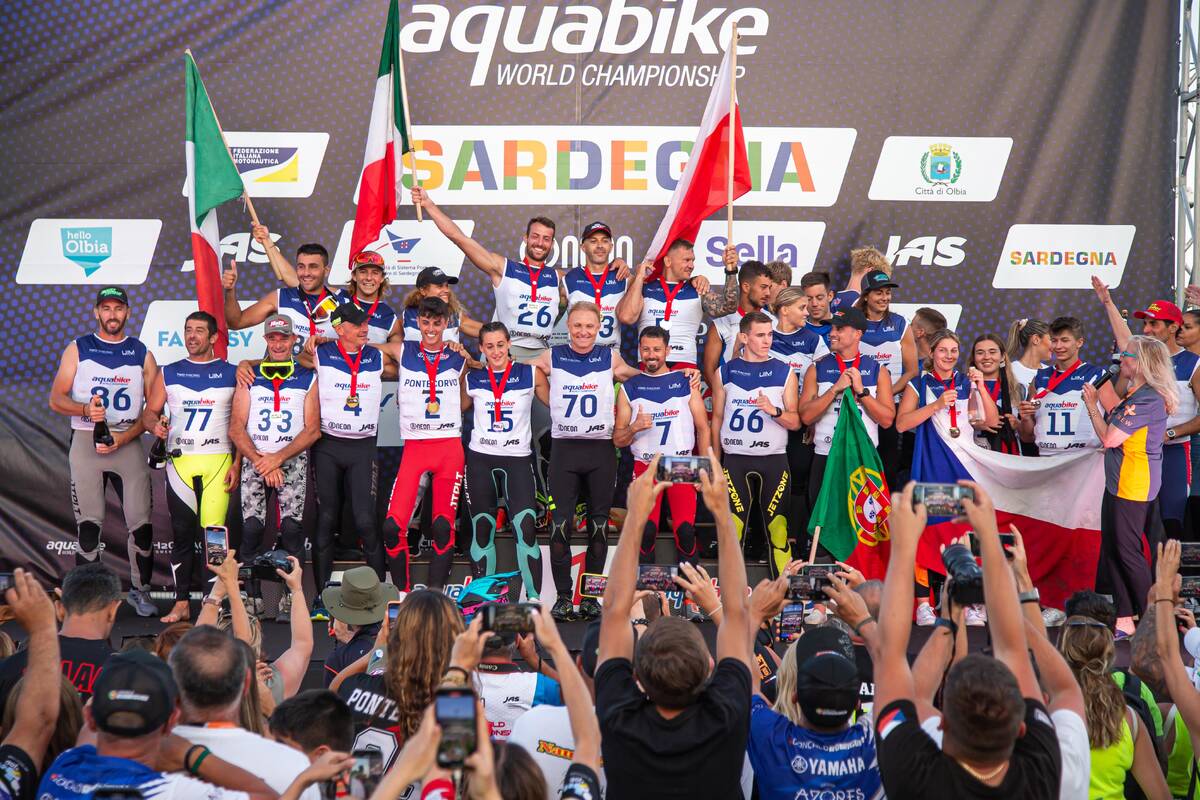 18 June 2023
RUNABOUT GP1 AND FREESTYLE GRAND PRIX WINS FOR MEDORI AND MARIANI
Sunday, June 18: Frenchman François Medori and Italy's Roberto Mariani claimed victories in the Moto2 heats in their respective Runabout GP1 and Freestyle categories at the Regione Sardegna Grand Prix of Italy with both riders also sealing Grand Prix success in Olbia on Sunday afternoon.
Medori headed into the second of the Runabout GP1 Motos with a three-point cushion over Jeremy Perez and a five-point advantage over Yousef Al-Abdulrazzaq, who suffered on Saturday with a cracked turbo in Moto1.
Medori moved 3.90 seconds ahead of the legendary Jean-Baptiste Botti through lap one, with the Frenchman's title rivals, Perez and Al-Abdulrazzaq, holding third and fourth. Defending World Champion Marcus Jorgensen was one of two non-starters.
The leading Corsican pharmacist was forced to take a penalty buoy on the next lap but managed to stay ahead of Botti, as Poland's Andrzej Wisniewski was served a stop-go penalty and slipped from sixth to 10th. Al-Abdulrazzaq had been pressurising Perez until he picked up a penalty buoy, as the leading quartet held station through six laps with 12 minutes remaining on the clock.
There were no changes within the top four through the closing minutes of the 15-lap race and Medori held on to win the Moto by 1.95 seconds and seal the Grand Prix win and a France 1-2-3 from Perez and Botti, with Al-Abdulrazzaq narrowly missing out on the podium in fourth.
Medori said: "I am very happy. It was a very hard race. I win already last year but not in the same conditions. I made two good starts and I win both Motos. I would like to thank Teddy (Pons) and all the team."
Rashid Al-Mulla faced arch rival Roberto Mariani and three other riders to decide the outcome of the Freestyle category that rounded off the on-water action in Olbia. Having made a first ever double-back flip on Saturday evening, the Emirati continued his impressive catalogue of spins, barrel-rolls, combinations, somersaults, reverse spins and on-water acrobatics but the Jury determined that Mariani had beaten the Dubai-based rider on the day and both men were tied by 47 points with a win apiece over the GP weekend.
Massimo Accumolo was third, Portuguese rider Paulo Nuñes and Morocco's Fadli Yassine rounded off the five finishers.