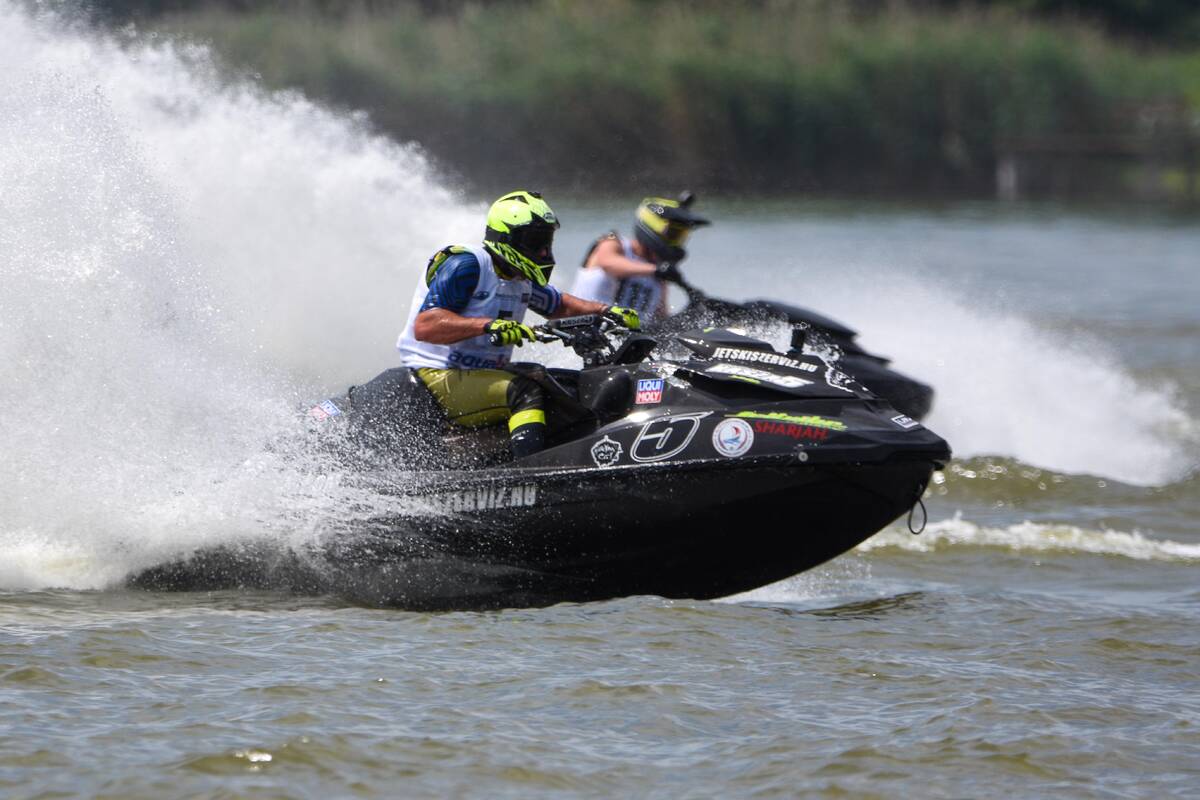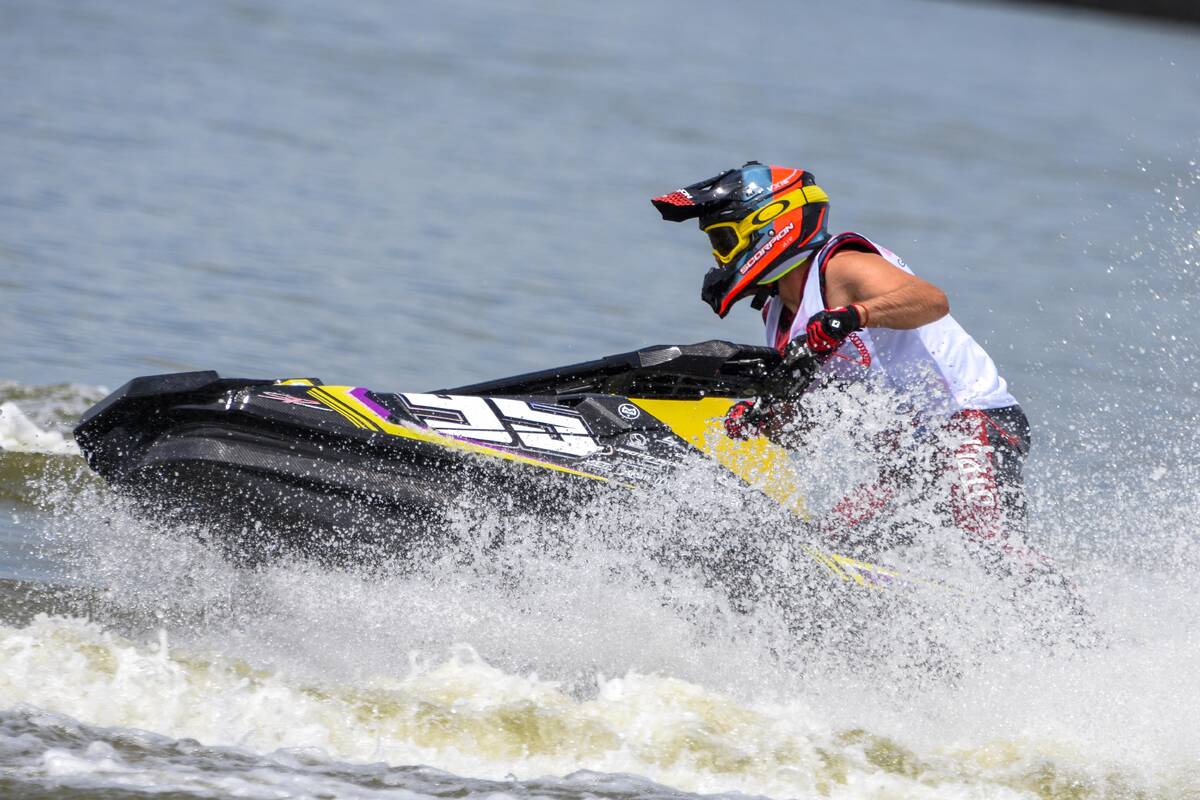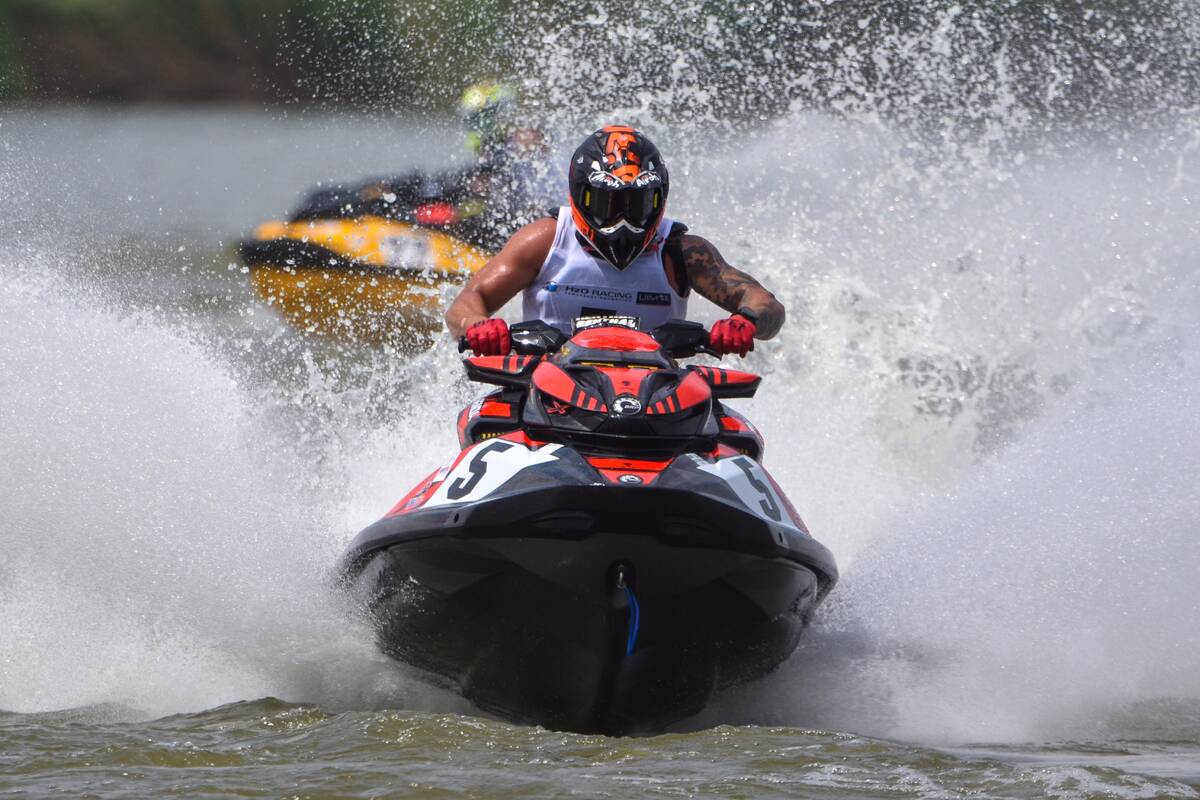 25 June 2023
SENDA, COURTOIS, CHAVANNE AND KASZA LEAD THEIR CLASSES AFTER MOTO 2 HEATS IN HUNGARY
Sunday, June 25: Marcin Senda, Axel Courtois, Jessica Chavanne and György Kasza lead their respective classes at the Grand Prix of Hungary, round one of the 2023 UIM-ABP Aquabike European Continental Championship, after the second of the Motos in Nyíregyháza-Levelek on Sunday morning.
Marcin Senda claimed a second win of the weekend in Moto 2 in the Runabout GP2 category. The Pole eventually finished the eight-lap encounter 38.21 seconds in front of Estonia's Mattias Siimann after the latter was penalised by 25 seconds for not maintaining his lane. Levente Kacor rounded off the podium places on a heat where the German duo of Justin Patzner and Benjamin Boecker were fourth and fifth. Italy's Michele Marras was docked two laps for course cutting. Senda now takes a six-point advantage over Siimann into Moto 3.
Axel Courtois again came out on top against Dane Oliver Koch Hansen in Ski GP1 with the Frenchman reaching the chequered flag 4.32 seconds ahead of Hansen. Barnabás Szabó rounded off the podium places, with Andrea Guidi and Marlon Tiik in fourth and fifth. Tomaz Kete was a non-starter for the 11-lap race. Courtois has now amassed 50 points from two Motos and leads both Szabó and Koch Hansen by 10 points.
Jessica Chavanne got the better of Estonian rival Yasmiin Ypraus for the second time in Ski GP1 Ladies. On this occasion the French girl guided her Kommander to a narrow 3.01-second win. Joana Graca pipped Virginie Morlaes to third place. Six points now separate Chavanne and Ypraus before the third Moto on Sunday afternoon.
Hungarian György Kasza continued his run of good form to win Moto 2 in Runabout GP1 by 6.10 seconds. Martin Doulik Junior was again the local rider's closest challenger in a heat where Mattias Siimann finished a distant third and Attila Kéri was a lap behind in fourth. Kasza now leads the class by six points from Doulik Junior with one heat to run.