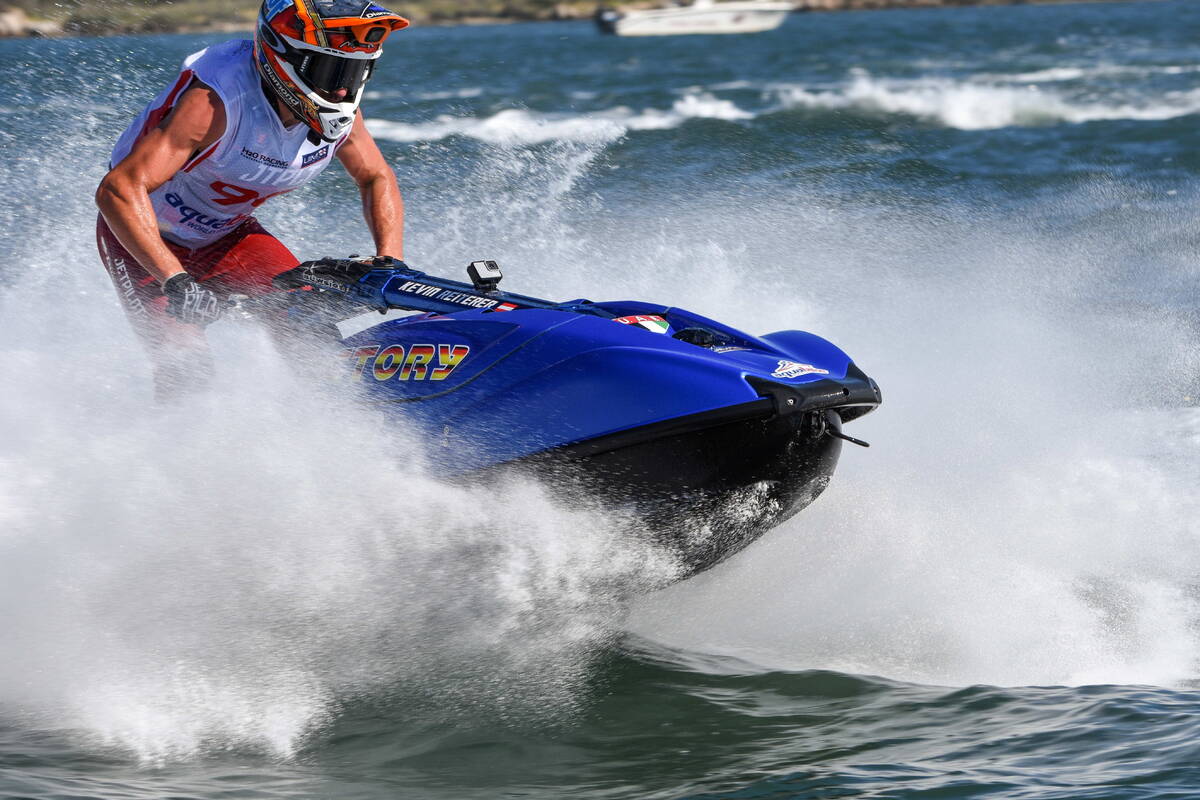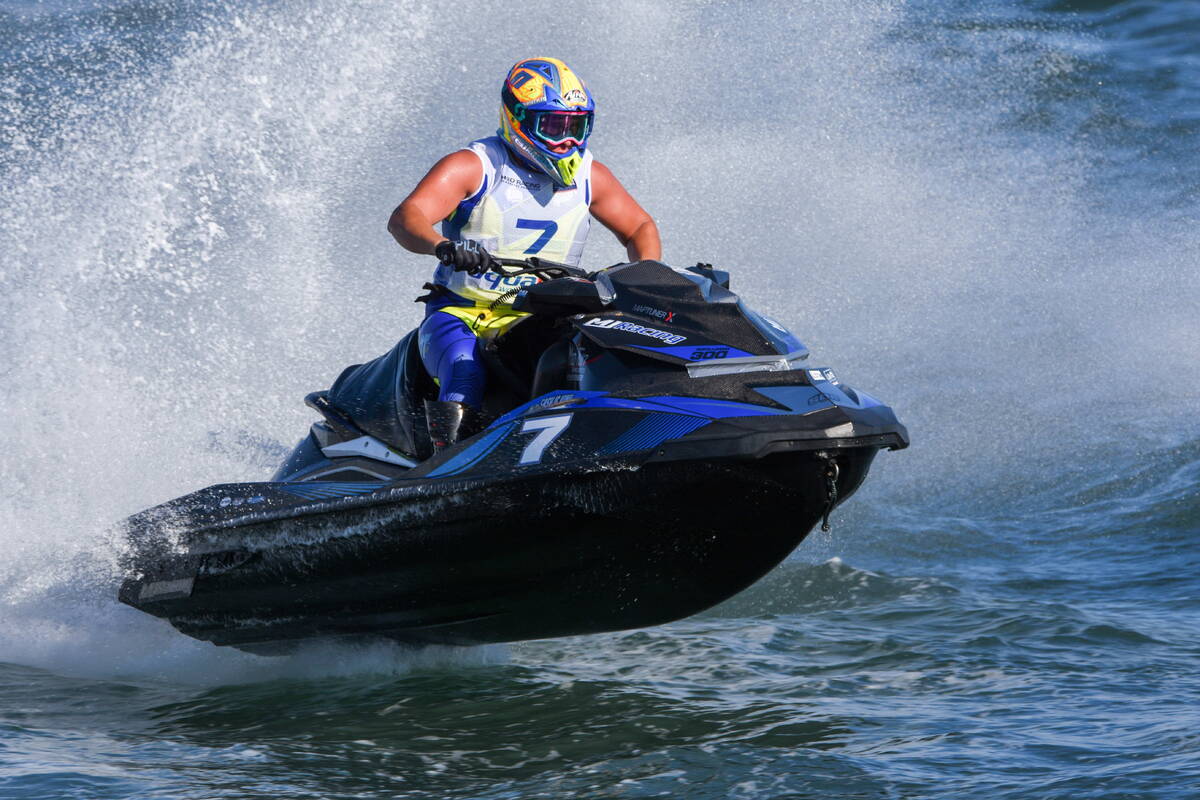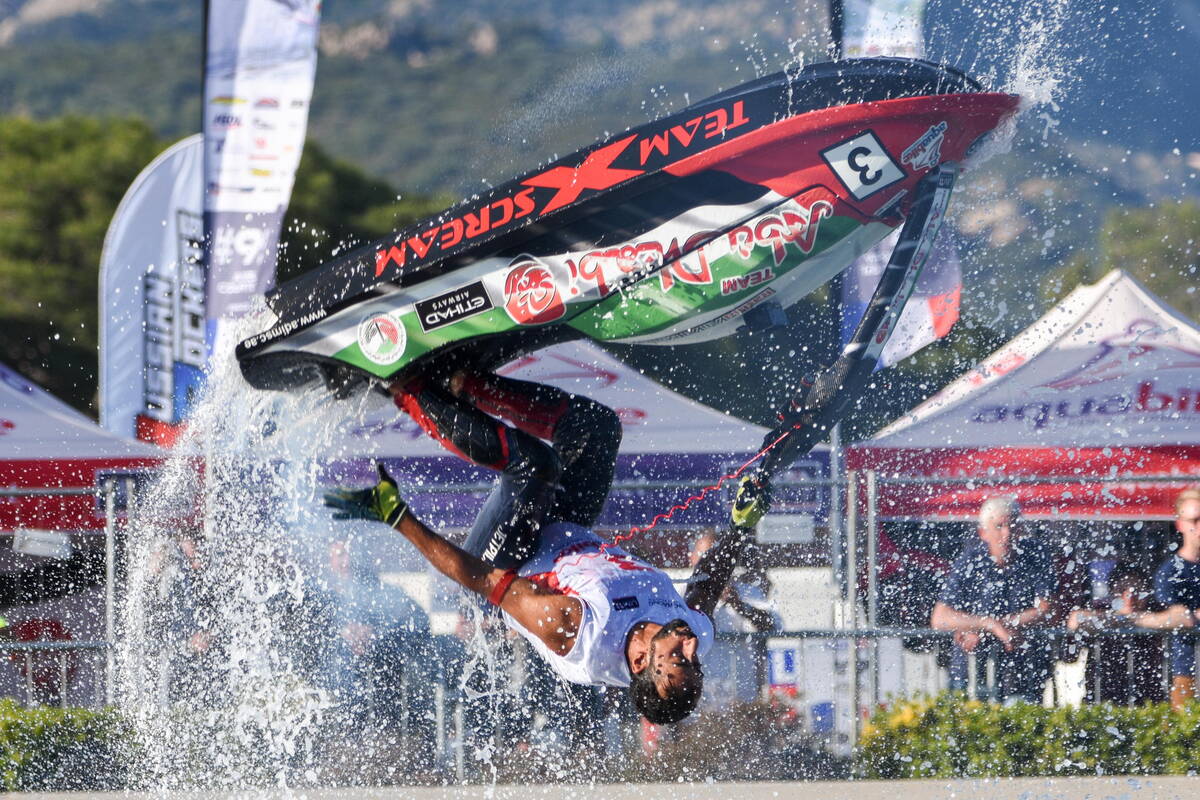 09 October 2019
AQUABIKE TITLE RACE SET TO STEP UP A GEAR AT THE UIM-ABP HAIER GRAND PRIX IN QINGDAO
Wednesday, 9 October, QINGDAO (China): The world's best riders will renew rivalries when the title race steps up a gear at this week's UIM-ABP Haier Grand Prix of Qingdao in China, 10-13 October, round 3 of the UIM-ABP Aquabike World Championship.
After two spectacular Grand Prix in Portugal and Italy the battles for the world titles in Runabout GP1, Ski GP1 and Freestyle are still very much open.
In Ski GP1 Victory Team's Kevin Reiterer has been the standout performer and at the season mid-term has already opened up a commanding 53 points lead as he bids to successfully defend his world title in his quest for a third, his first coming in his debut season in 2015.
The Austrian launched his defence emphatically with a clean sweep in qualifying and all three Motos in Portugal, then going on to take the Grand Prix title in Italy after a thrilling battle with Quinten Bossche.
Norway's Daniel Svae Andersen leads the chasing pack and picked up his best result in round 1 with three top three finishes to claim his first podium on the UIM-ABP tour. Barnabas Szabo sits in third spot and is enjoying one of his best spells and has been consistent all year, picking up his first podium in third in Italy and heads up a quartet of riders split by just eight points.
After more than two years out of the UIM-ABP tour through injury, Spain's Nacho Armillas will make his much anticipated comeback to the Ski GP1 ranks for the first time since 2017.
The Ladies division has produced some great racing but leading the way and from the front is two-time world champion Emma-Nellie Ortendahl who has produced a string of virtuoso performances and heads to Qingdao with a 38 points advantage.
The 21-year-old Swedish ace has been in a class of her own this season and is unbeaten in all competition when it counts topping the time sheets in qualifying winning all six Motos to take her Grand Prix win total to nine.
The battle to try to close the gap in this fiercely contested category is a three way rivalry between Jonna Borgstrom, Estelle Poret and Jasmiin Ypraus, Borgstrom looking to be back at her best, picking up three top two finishes, a third and two podiums, Poret and Ypraus with a podium apiece.
The big news in Ski Ladies is the return of defending world champion Krista Uzare after a five month layoff through injury.
Whilst in Ski there are two front runners and clear title favourites, Runabout is much closer. There have been three different Moto winners, two different Grand Prix winners and neither is leading the title race, with just 10 points separating the top four.
The man on top of the standings with 71 points is Denmark's Marcus Jorgensen who finished sixth overall in round 1, but improved last time out finishing on the podium in second place, another consistent performer and also on the podium in Italy and enjoying his strongest season on the UIM-ABP tour and in second place is Poland's Andrzej Wisniewski
In third place is Team Abu Dhabi rider Rashed Al Tayer who announced himself as a genuine title challenger in Portugal after trading wins and second spots with defending world champion Jeremy Perez, the UAE rider picking up his first Grand Prix title. Perez is still very much in the hunt and six points off the leader but a steering problem and DNF in Moto 1 in Italy could prove costly.
The top six is rounded out by Estonia's Anton Pankratov and Sweden's rising star, 17-year-old, Samuel Johansson, the 2019 European Champion grabbing his first podium in his first full term in the series in Portugal, but hampered in round 2 by reliability issues.
In seventh place and 17 points off the lead is the double Moto and GP winner in Italy, four-time world champion Yousef Al Abdulrazzaq whose season got off to the worst possible start, engine issue limiting him to just four points.
In Freestyle the defending world champion Rashed Al Mulla is in a class of his own and enjoying an unbeaten 19 Moto, eight Grand Prix winning streak. Doing everything that he can to challenge Al Mulla is Italy's multiple European Champion, Roberto Mariani in second place, with Sergey Chemzov and series newcomer Niels Willems trading podium slots and tied in third.
For further information:
https://www.aquabike.net/races/2019/world-circuit/grand-prix-of-qingdao