Grand Prix of Italy
Gallipoli, Italy
25 - 27 May 2018
GALLIPOLI, ITALY
The Italian town of Gallipoli is situated towards the southern tip of Puglia (Apulia) in the province of Lecce in south-east Italy.

Gallipoli is a popular fishing port and beach destination on the Salento peninsula and is divided into two zones, the 'Old Town' and the New Town.

The old town is situated on an island connected to the mainland by an arched bridge dating from the 17th century and is characterized by the mixture of buildings that date from several different epochs and cultures. The plan of the old town, with lots of narrow and tortuous streets, reminds us of the Islamic style and dates from the period of Moorish domination around in 900 AD.

A visit to Gallipoli Old Town starts from the Angioino Castle, which was built to defend the city and is totally surrounded by the sea. This used to be connected to the mainland via a drawbridge. The castle is to the east of the city and dates from the 14th century although it has undergone major changes, additions and renovations since

The Corso Roma divides the new city into two parts, which are called Sirocco and Tramontana. This part of Gallipoli is characterised by its numerous tourist services and buildings of modern construction - one of the best known is the "Glass Palace" (also known as the Skyscraper), built in the late 1970s.

There are two ports at Gallipoli, with the fishing port being the oldest. Situated near the Greek Fountain it extends for about 50 meters and is used to moor the fishermen's 'Paranze'.

In past times the economy of Gallipoli was based on the international wine and oil commerce. Nowadays its most important activities are based on fishing and tourism.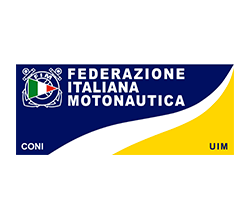 Timetable
Thursday 24 May 2018
Registration and Technical Scrutineering
Engine tests (on water) allowed
Friday 25 May 2018
Engine tests (on water) allowed
Riders Briefing
Free Practice
Ski Ladies GP1
Ski Division GP1
Runabout GP1 (Non-Contracted Riders)
Freestyle
Ski Ladies GP1
Ski Division GP1
Runabout GP1 (Contracted Riders)
Qualifications
Pole Position
Ski Ladies GP1
Ski Division GP1
Runabout GP1
Freestyle
Saturday 26 May 2018
Engine tests (on water) allowed
Riders Briefing
Free Practice
Ski Ladies GP1
Ski Division GP1
Runabout GP1
Freestyle
Moto 1
Ski Ladies GP1
Ski Division GP1
Freestyle
Runabout GP1
Sunday 27 May 2018
Engine tests (on water) allowed
Riders Briefing
Free Practice
Ski Ladies GP1
Ski Division GP1
Runabout GP1
Freestyle
Moto 2
Ski Ladies GP1
Ski Division GP1
Freestyle
Runabout GP1
Prize Giving Ceremony
Press Conference
Racemap