Haier Grand Prix of Qingdao - China
Qingdao, China
10 - 13 October 2019
QINGDAO, CHINA
Qingdao is a major city in the east of Shandong Province on China's Yellow Sea coast. It has the highest GDP of any city in the province. Administered at the sub-provincial level, Qingdao has jurisdiction over six districts and four county-level cities.
Lying across the Shandong Peninsula and looking out to the Yellow Sea, it borders Yantai to the northeast, Weifang to the west and Rizhao to the southwest.
Qingdao is a major seaport, naval base, and industrial centre. The world's longest sea bridge, the Jiaozhou Bay Bridge, links the main urban area of Qingdao with Huangdao district, straddling the Jiaozhou Bay sea areas. It is also the site of the Tsingtao Brewery, the second largest brewery in China.
In 2018, Qingdao ranked 31st in the Global Financial Centres Index published by the Z/Yen Group and China Development Institute, the other Chinese cities on the list being Hong Kong, Shanghai, Beijing, Shenzhen, Guangzhou, Tianjin, Chengdu, Hangzhou and Dalian. In 2007, Qingdao was named as one of China's top ten cities by the Chinese Cities Brand Value Report, which was released at the 2007 Beijing Summit of China Cities Forum.[7] In 2009, Qingdao was named China's most liveable city by the Chinese Institute of City Competitiveness. In 2018, Qingdao held the Shanghai Cooperation Organization summit.
Qingdao attracts many tourists due to its seaside setting and temperate weather and is well known for its European architecture, attractive coastal landscapes, and local folklore.
Popular attractions include mystical Mount Lao, Badaguan, Tsingtao Brewery Museum, and Zhongshan Park. With its abundance of natural beauty, the year-round schedule of international events and seasonal tourist attractions make China's Sailing City an ideal tourist destination for both domestic and international travellers.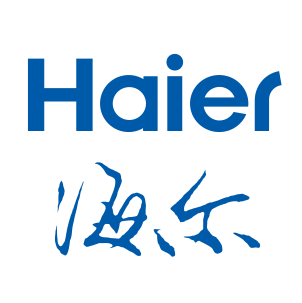 Timetable
Wednesday 9 October 2019
Registration
Technical Scrutineering
Engine Test Allowed
Thursday 10 October 2019
Registration and Technical Scrutineering
Press Conference
Engine Test Allowed
Free Practice Freestyle
Free Practice Ski Ladies
Free Practice Runabout
Pole Position Ski Ladies
Pole Position Ski Division
Pole Position Freestyle
Friday 11 October 2019
Riders Briefing
Engine Test Allowed
Moto 1
Ski Ladies
Ski Division
Pole Position - Runabout
Free Practice Freestyle
Saturday 12 October 2019
Riders Briefing
Engine Test Allowed
Moto 2
Ski Ladies
Ski Division
Moto 1
Runabout
Freestyle
Sunday 13 October 2019
Riders Briefing
Engine Test Allowed
Moto 3
Ski Ladies
Ski Division
Moto 2
Runabout
Freestyle
Prive Giving Ceremony
Press Conference